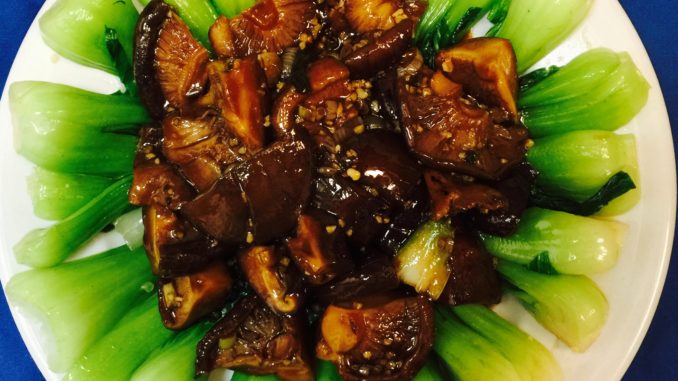 James and Carol Lin, co-owners of The Great Chow emigrated from Taiwan, China in 1988. James, chef, became interested in cooking after working at a series of restaurants in the Boston area.
Later, they owned restaurants in Arlington and Cambridge until they were attracted to Malden's diverse population and the large number of Chinese immigrants from around Canton in South China and opened The Great Chow in Malden in December 2014.
The Great Chow, located at 114 Ferry St., is a casual establishment where large windows fill the air with light that falls on wooden tables and chairs and floral prints decorate the walls. Carol, manager, expresses, "Our restaurant is simple because we want our customers to feel comfortable—that everyone can come here."
Lin caters to locals with Sichuan cuisine. Sichuan Province in Southwest China is famous for its hot and spicy food and the Sichuan peppercorn that is unique to this area of China and is used in its dishes along with red chilies to create distinct flavor combinations. "We have the real thing for Chinese people and for all people." says Lin.
Unlike other Asian restaurants in Malden, The Great Chow serves Sichuan dim sum and offers handmade dumplings and buns with several choices of fillings like pork and leeks, and pork and cabbage that are steamed or fried and are not spicy, along with half of the menu, for those not favoring hot spice. Chef James' signature dish, Cheng-Du Spicy Chicken, consists of tender thighs seasoned with hot spices and pepper, marinated and double-fried creating a crispy outside and tender inside. All dishes are served with the freshest ingredients.
"Our prices are reasonable especially for students. We have a rice plate and dinner specials for under $11 including soda, and the luncheon specials are under $10 including soda." Carol concludes, "You do not have to spend a lot of money here."