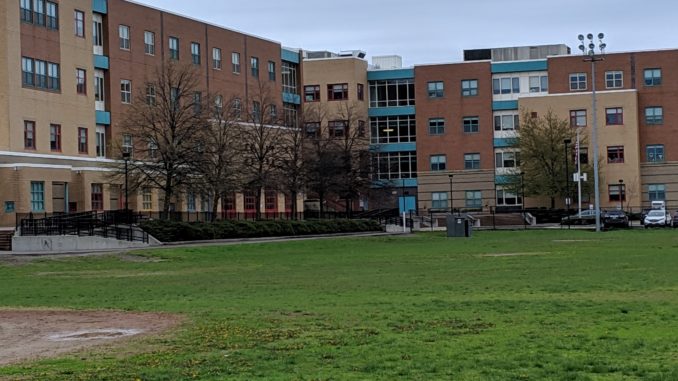 By Joanne Elie
On Monday, November 25, 2019, the City of Malden met with members of the Malden community and the Malden City Council to unveil the design of the Roosevelt Park Improvement Project at a public information meeting. Many in attendance expressed their apprehensions about turf.
Kathleen Sullivan, a fifth-grade science teacher who attended the meeting, is one of many who is not for turf. "Removing natural grass is detrimental to our environment. Artificial turf raises surface temperatures and creates a heat island effect while grass cools the surface naturally through transpiration. Turf is counterproductive to the work we need to do as a society to combat the effects of climate change."
Megan Buczynski, principal engineer for Activitas, Inc. the landscape design company working on the project, responds to the heat effect turf may produce. "The organic infill we plan to use reduces the heat on the field vs the rubber that is more commonly used in other fields."
The Geo infill referred to is a material that is 100% environmentally friendly. Geo infill is a combination of organic coconut fibers and cork. This layer of fiber provides the feel of natural grass and it reduces the heat on the synthetic surface. On average, a rubber synthetic turf on a sunny day can reach temperatures as high as 117 degrees.  The Geo infill has been shown to keep the surface 40 degrees cooler.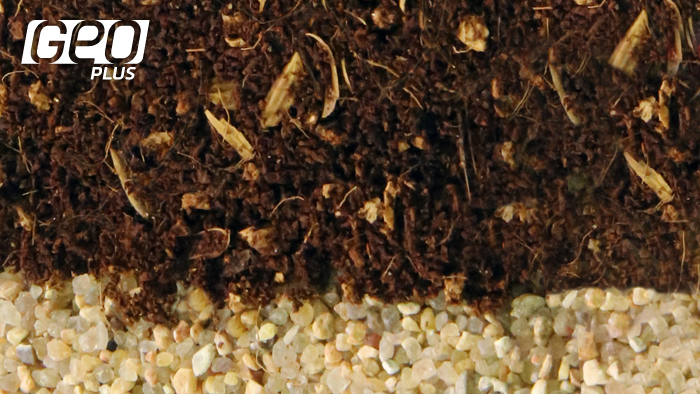 As it currently stands, the original surface of Roosevelt Park contains coal and grass and has since gone through severe overuse. Roosevelt Park was established in 1910 long before the establishment of the Salemwood School in 1998. Within the past seven years Malden has reconstructed four fields all within one mile of each other; Roosevelt Park will be the fifth.
Buczynski showed the meeting attendees slideshows of fields in Everett, giving them an idea on what Roosevelt Park may look like. The design process includes new elements of added fencing, nets and gates to protect foul balls and enclose the area while still making it accessible to other members of the community. They will also reconstruct the student lounge area outside to have benches and even an area for gardening. They will also include a few new trees and maintain some of the original real grass around the outside of the field. 
In 1964 the development of artificial grass was created to provide benefits that included a level playing field, longer usage throughout the year and an overall quality look design. Turf has also gained an edge towards being eco-friendly as it does not need to be watered, mowed or fertilized like grass does. Watering grass accounts for one-third of all residential water use. Yet, with all these favorable statistics and studies, there were still lingering concerns among Malden community members that was reflected in Monday's meeting.
Due to the ongoing concerns of the chemicals within synthetic turf, members of the City Council agreed to implement organic infill during the construction process. Studies have shown that using this material is less abrasive to the skin when playing active sports and would add an extra support to the environment. 
As attendees learned of the renovation plans, many members of Malden's community felt left out of the initial decision-making process and expressed their dissatisfaction towards their voices not being sought out. Kathleen Sullivan adds "Unlike the other park rehabilitation projects at Trafton and Devir where community input and surveys were promoted to enlist community leaders, the Roosevelt Park project planning did not include any community meetings or surveys."
The exclusion left many community members wondering if the decision for turf was final or if there was still a chance for it to be placed on a voting ballot to redetermine the project outcome.
Mayor of Malden Gary Christenson addressed the confusion. "I do not see [a change in decision] happening. We're going to continue to get input like we're doing here this evening and we've already made a ton of progress based on the input received in the past several months."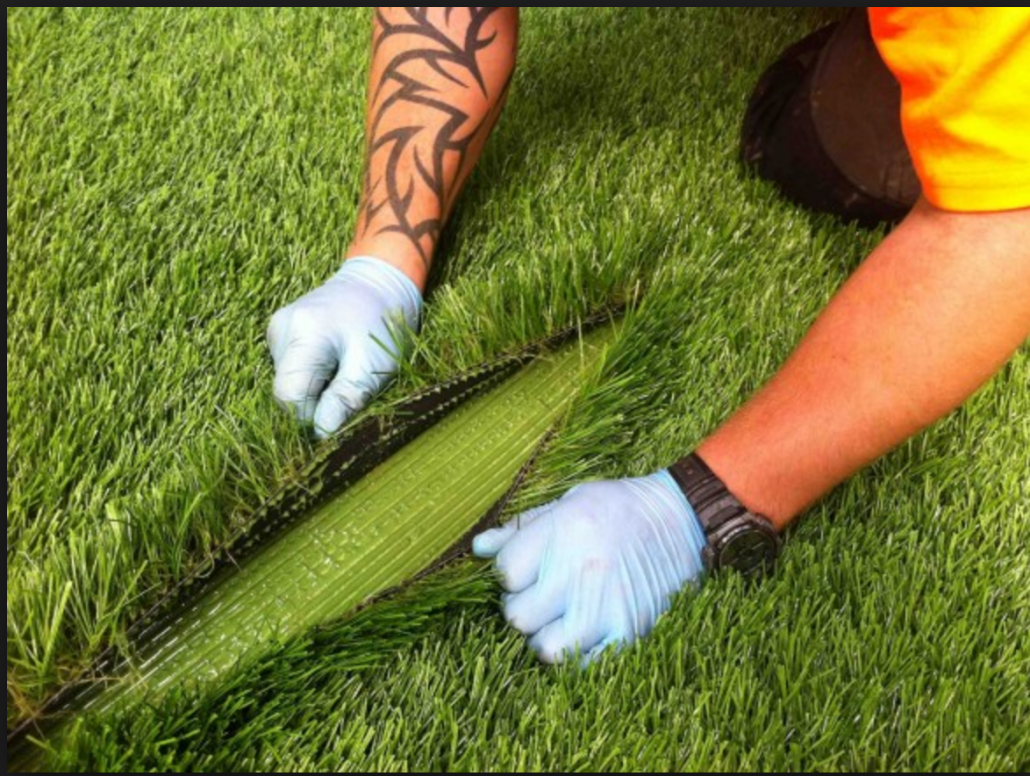 Roosevelt Park is approximately 95,000 square feet and turf is sold between $5-$6 a sq foot. Once turf is installed after roughly 10 years to replace and renovate the field will cost approximately $400,000 dollars. This ensued questions of what the initial installation price would be.
"At the conceptual level we estimated the synthetic turf project to be about $2.6 million dollars," stated principal engineer, Stephen O'Neill of Hayner/Swanson Inc. who was additionally one of the presenters at the November 25th meeting.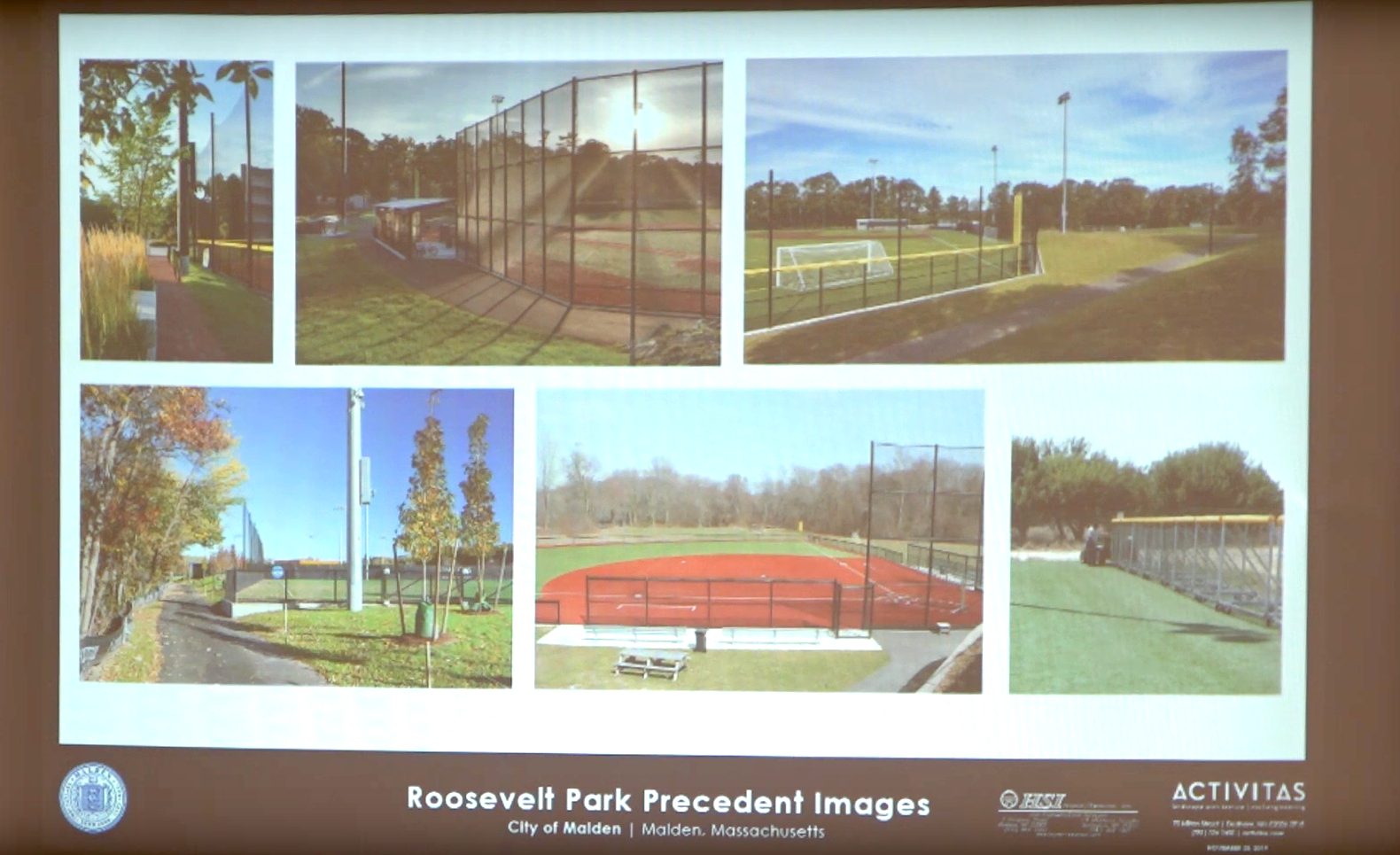 The Malden Conservation Commission will decide the parameters that are relative to approve this stage of the project. The Roosevelt Park project will be reviewed on their design layouts, financial budget, construction timeline, labor cost etc. The approximate timeline of this project is within 1-2 years. In the spring of 2020 the project will be advertised, with the plan to start construction in September of 2020 and work through the winter as the weather will permit. The project will be completed in summer 2021 and ready to use that following fall.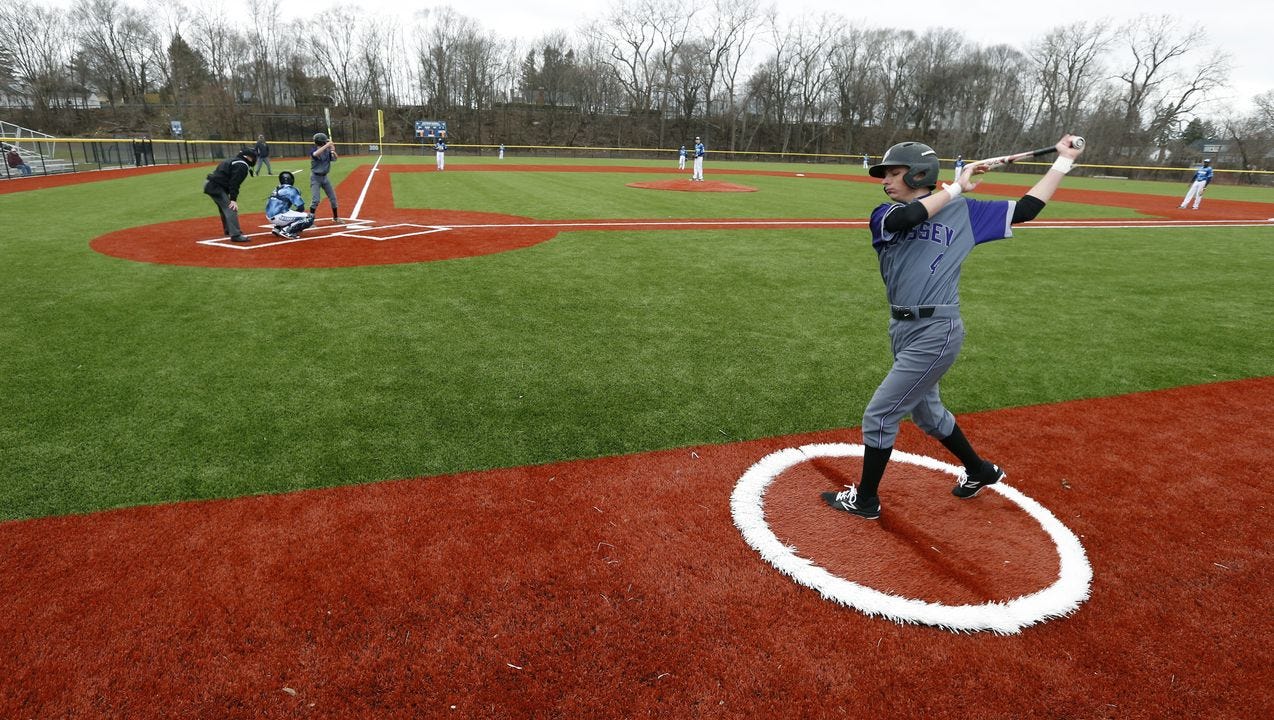 During the production process the children of Salemwood School and local community members will not have access to the field. Mayor Gary Christenson suggested partnering with other nearby parks so the community can still have the outdoor space for athletic activities. There's still more to be discussed on this matter. 
Seven students from Salemwood School were present during this meeting and presented written pieces regarding synthetic vs real grass. They each provided benefits towards keeping natural grass, mentioning statics of the amount of lead and heavy metals contained in turf. Also adding the harmful effects the chemicals can have and even an incident where a friend of theirs broke his arm while playing sports on a synthetic surface. Additionally providing information that once turf must be replaced it is not biodegradable and will be tossed in a landfill to decompose with other plastic products.
With the project being well underway, what the members of the Malden community can look forward to is being more involved. There will be press and more meetings held during the Malden Conservation Commission and hope that more of their organic issues will be considered moving forward. 
After such a meeting, Malden teacher Kathleen still finds more value in grass. "I have discovered how much people care about keeping our community as green as possible. As our city becomes more congested with less and less open space, having natural green spaces we still enjoy is truly a precious commodity in our urban city."
Due to the severe overuse of the field Malden's City Council members wanted to make Roosevelt Park strong enough to support athletes, students and local residents who frequent the location.
Councilor at Large, Stephen Winslow concluded "I do not see this as turf vs grass. What Megan and other turf experts indicate is a grass field simply cannot meet the minimal needs turf fields can. Yes It's great when kids can enjoy grass and nature so we plan to include a grass lawn, new trees and a nature classroom that will be accessible."
Below, a video of the "Play-In for Live Grass at Roosevelt Park" event held by community members protesting the decision to use artificial turf for the new field. (Camera by Masio Dotson & Joanne Elie. Editing by Allie Thompson.)
Joanne Elie is a citizen journalist for MATV's Neighborhood View. Editorial assistance for this article was provided by Vekonda Luangaphay.