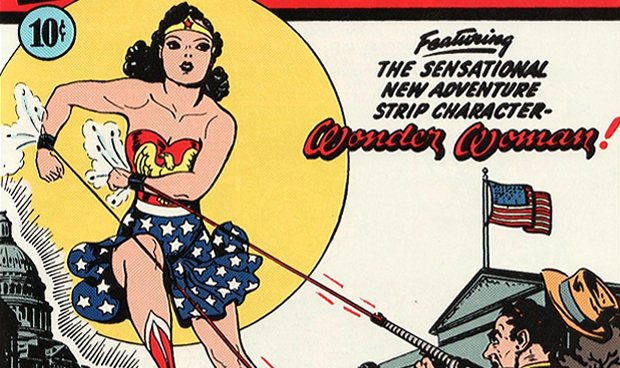 By Sky Malerba
William Moulton Marston, a psychologist partially responsible for the invention of the polygraph, is most famous for the creation of the DC superhero Wonder Woman. He introduced his heroine in 1941 in the issue All-Star Comics #8 and its 2nd part, Sensation Comics #1, the next year.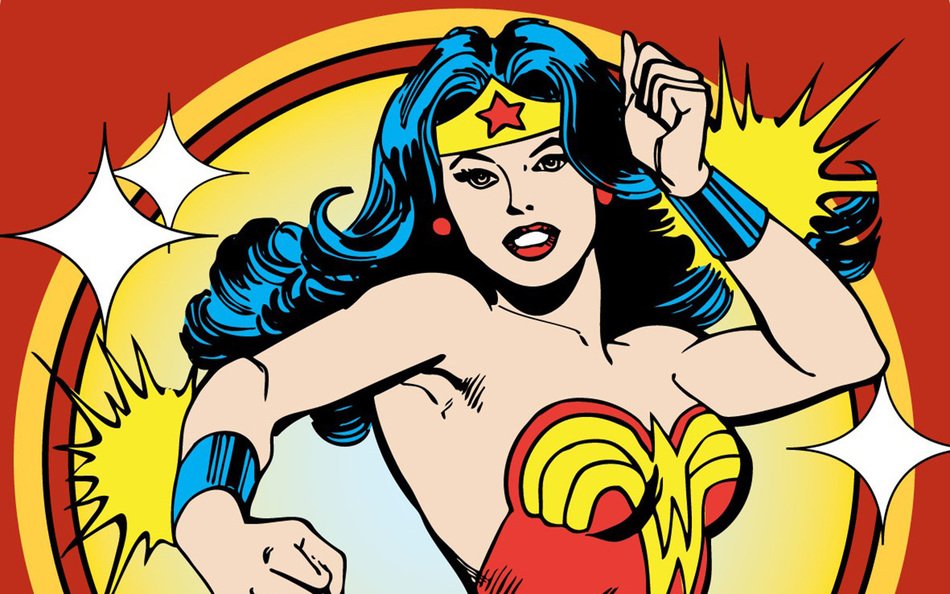 This week, William Moulton Marston is the subject for Malden Arts Mondays, a two-month long celebration of artists and figures associated with Malden.
Born in the Cliftondale section of Saugus, Marston attended high school in Malden (MHS Class of 1911), graduated from Harvard University and was a professor at Tufts University.
Marston, a self proclaimed political historian, was interested in the women's suffrage movement of the 1920s, as well as activism of women's rights and advocacy of birth control. Marston had a clear understanding of women's position in society and wanted to create a strong role model for young girls as he believed they were the stronger sex, and their capacity for love was part of that strength.
In the magazine The American Scholar in 1943, he writes, "Women's strong qualities have become despised because of their weakness. The obvious remedy is to create a feminine character with all the strength of Superman plus all the allure of a good and beautiful woman."
His wife, Elizabeth was often not given credit for her contribution to his success, often not listed as a collaborator of his research.  Also, the conceptualization of Wonder Woman had its fair share of critiques. Much scrutiny was leveled at a character who embodied a deviation from the status quo or that Wonder Woman's scantily clad uniform reflected the erotic pin-ups of the day. 
In her book The Secret History of Wonder Woman, Author Jill Lepore asks, "Is this a feminist project that's supposed to help girls decide to go to college and have careers, or is this just like soft porn?"
This notoriously modern man had other secrets; he was also the patriarch of an open marriage. He and his wife, Elizabeth Holloway Marston lived with a second woman, Olive Byrne, from whom Wonder Woman was said to be inspired. Wonder Woman's armlets, used to deflect bullets, were based on the the heavy bracelets Byrne would wear.
Marston has captured the respect of modern day "nerd culture" and the federal government for his ability to link blood pressure with lying. He passed away in 1947 from complications from cancer.
In 2006, Marston was inducted into the Comic Book Hall of Fame, and in 1985, 48 years after his death, was made an honorees in the DC's 50th anniversary publication Fifty Who Made DC Great.
The legacy continues with the release of Wonder Woman 1984, starring Gal Gadot, coming to theaters on Oct. 2. Wonder Woman continues to inspire young girls, boys, and nonbinary children alike with her ferocity!
For more information about this week's Malden Arts Mondays program featuring activities related to William Moulton Marston, click here.
The goal of Malden Arts Mondays is to provide Malden residents (particularly families, young children and tweens/teens) with fun activities that help them get to know Malden's cultural history and contributions, and bring out the creative in all of us. All activities can be done with safe, social distancing during this time of the coronavirus pandemic.
Previous Malden Arts Monday artists and figures are: