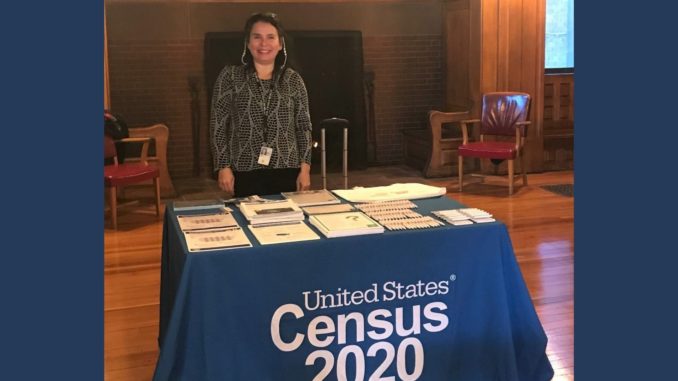 By MaryLouise Torres
A volunteer census committee in Malden is rushing to beat the Sept. 30 deadline to ensure every resident is counted for the 2020 U.S. Census.
The Malden Census Complete Count Committee, composed of city officials, city employees, community leaders, and residents, has been taking actions ranging from holding meetings to distributing flyers to hanging banners. The committee, chaired by Kathleen Manning Hall, Administrative Officer with the Mayor's Office, and Alex Pratt, Community Development Director at the Malden Redevelopment Authority, was stymied by restrictions due to the COVID-19 pandemic, but the committee reconvened on Aug. 11 and is back to work.
"This is probably one of the craziest years I can remember in my entire life," Manning Hall said. "Malden has done OK up to this point, but we need to do better."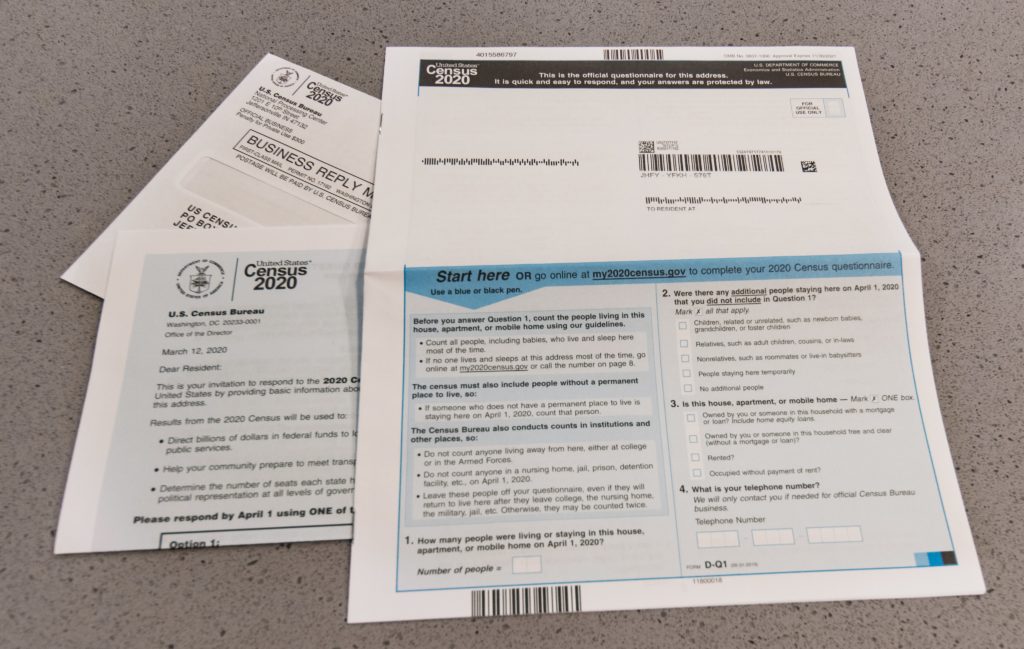 In July, only about 59.7 percent of Malden residents had responded to the census – that rate was 5.2 points behind the 2010 rate.
But by Aug. 18, committee members excitedly reported that the response rate had jumped significantly in just the last two weeks. "The City of Malden's response rate jumped 2.3% since last week, the largest increase in Massachusetts," Marcia Marques, Partnership Specialist at the New York Regional Census Center, told the committee. "Just to let you know that your efforts since the reactivation of the Malden Complete Count Committee has paid off. Thank you again for your support, your partnership is really appreciated!"
Since Aug. 18, the response rate increased by 5.4% percent. As of Sept. 17, Malden's response rate stands at 65.1%
The total self-response rate for Malden in 2010 was 64.9% and city officials would like to greatly exceed 2010 results before the deadline. The estimated population for Malden is 61,094 based on data from HTC 2020.
The committee remains positive and estimates that Malden will be at 80-90% when all paper responses are counted. This came after a Sept. 15 meeting where State Representative Steve Ultrino was in attendance, which discussed the importance of getting all Malden residents counted for purposes of redistricting and having proper representation.
Why is the U.S. Census important?
Why is there a rush to complete the U.S. Census? Why does it matter and why is having a high response rate important?
The U.S. Census, a questionnaire distributed by the Bureau of the Census every 10 years, was first done in 1790 under Secretary of State Thomas Jefferson. Currently, the information determines the apportionment of U.S. representatives in every state. Census information is also used to ensure that each city and state get a fair share of federal funding. This funding goes toward building better roads, revitalizing neighborhoods, schools, and hospitals; it also supports public health, transportation, education, job training, and community programs. The higher the response rate a city or state can achieve, the more money allocated to states.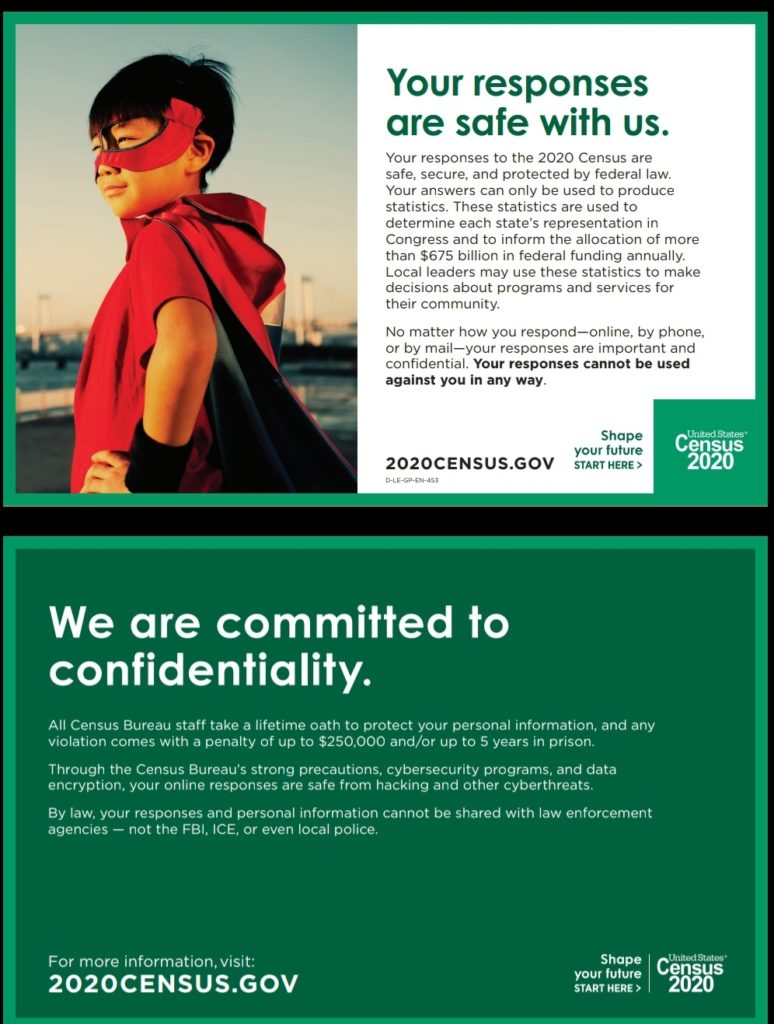 Malden's census committee started meeting in January but was sidelined by COVID-19 in March, forcing a halt to their meetings. Efforts by census enumerators – those people who go door-to-door to make sure people are counted — was suspended in April. Census enumerators resumed field work on July 30.
Committee members are working vigorously to catch up. Marcia Marques and Barbara Kim, committee volunteers, provided flyers in multiple languages, including Spanish and Chinese, that urge residents to participate in the census. Committee volunteers are distributing the flyers at the Malden T Station. Printed flyers were also brought to area restaurants to include with takeout packages as well as sent digitally to all restaurants with a request to print them and include with takeout orders.
When Kathleen Manning Hall visited Pleasant St. businesses, many agreed to hand out flyers. Alex Pratt encouraged Superintendent of Schools John Oteri and Malden Education Association President Deb Gesualdo to send email blasts to the schools to encourage participation. Barbara Kim received palm cards for distribution and further requests of the Superintendent included distributing them in both the next school laptop distribution and lunch distribution at the Ferryway and Salemwood Schools and also distributing videos for teachers to share in homeroom. Dora St. Martin will include flyers in book distribution pickups. Committee volunteer Kris Glynn will also encourage houses of worship to participate.
Banners and signs call for residents to be counted
Drive by Route 1 North or Route 1 South until Sept. 30 and you will see a billboard that reads, "Want Better Roads? Get Counted! 2020Census.gov."
Eight banners have been hung at various locations across the city; they were made possible by a grant from Dora St. Martin of the Malden Public Library. Designed by artist Shaina Lu, and worded in Chinese and Spanish, the banners declare, "Strengthen our community! Fill out the census today!"
Two banners — one in Chinese and one in Spanish – have been hung near the outside of the Wah Lum Kung Fu & Tai Chi Academy; two banners in Chinese are at South Cove Community Health Center; and two of each language are on the fence of Macdonald Stadium. A seventh banner in Chinese will be hung at Lincoln Commons and the location for the eighth banner in Spanish is still in the planning stages.
Mobile Questionnaire Assistance (MQA) events have been set up by Marcia Marques in cooperation with city officials and the community. MQA events are part of an operation separate from the effort of census takers going door to door. These events were held at the YMCA (two separate events), Robinson Cuticura Mill Apartments, Lincoln Commons, and Super 99. The second YMCA event and the Super 99 event both had great responses from participants. Future events, including another event at the YMCA on Sept. 29, will be held until the Sept. 30 deadline.
There has been community representation and a Grab & Go food handout at one of the events to encourage participation and will continue at future events. The committee reported that roughly 37 additional households were counted through the efforts of the MQAs. These events are held in communities with the lowest 2020 self-response rates to encourage and assist people with filling out the 2020 Census on their own. Local census response representatives help people complete the census while practicing state and local social distancing protocols while wearing PPE, including masks. All staff members carry ID badges as well as a Census Bureau-issued bag and tablet. They can assist non-English speaking residents in filling out the questionnaire.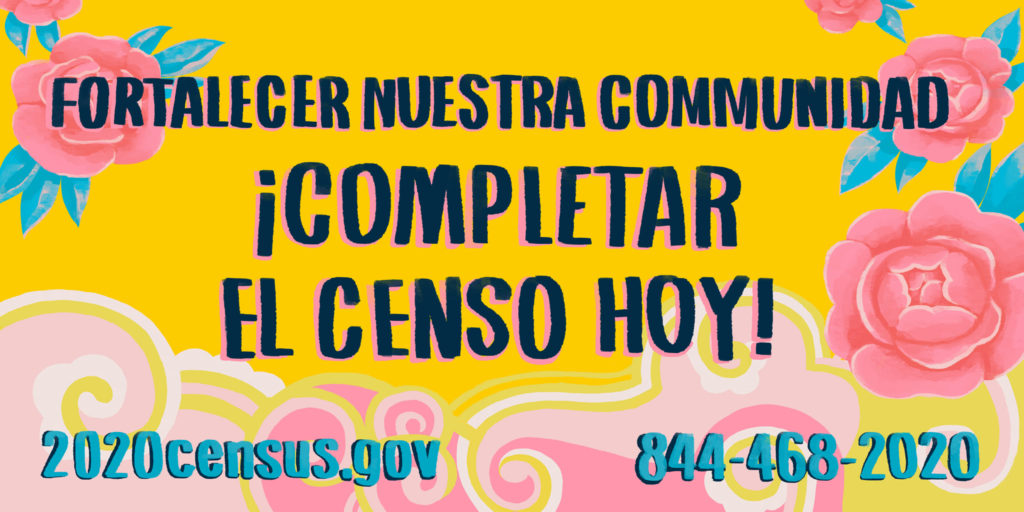 Lawn signs are already displayed in places such as the Library, Malden High School, Stop & Shop, MacArthur Playground, and other areas in the city. The committee received these lawn signs from Marcia Marques. City Councillors have picked up signs to distribute through their wards. Residents were encouraged to request a lawn sign via an online form on the Malden Events Facebook page and then pick up their sign from the Senior Center. Barbara Kim still has 75 signs and encourages residents to contact her regarding picking up signs to distribute.
The Greater Malden Asian American Community Coalition (GMAACC) and the Asian Community Development Corporation (ACDC), have made over 2,200 phone calls to residents regarding the 2020 Census.  
Diana Jeong, Vice President and Co-Founder of GMAACC, said, "Our group believes it is very, very important to have the census count…" and "…specifically, it quantifies, to all that there are Asians in Malden and in significant numbers and therefore, the schools and the city and businesses should be aware that this is the significant portion of the Malden population and needs to be addressed. So that's why we feel the census is important."
Alex Pratt is leading an advertising campaign in collaboration with Boston-based Archipelago Strategies Group, which calls itself "the region's leading minority-owned consultancy specializing in marketing, advertising, public relations, and community engagement." The ads will contain messaging in Spanish, Chinese, Portuguese, and Haitian Creole and will be available on Facebook, Instagram, and WeChat. When the ad is clicked, it will take people straight to the census form. Funding for this was provided by the Secretary of the Commonwealth of Massachusetts office. The ads launch mid-September and will focus on alleviating the concerns of immigrants and people of color.
Other ways of encouraging people to be counted
"10 Minutes on September 10" was an initiative presented by Johnny Long, a committee volunteer and also a board member of GMAACC. The idea is from an article he saw on nbcconnecticut.com's website and is based on an initiative from Connecticut Governor Ned Lamont. The state government partnered with businesses across the state for a 2020 Census "Day of Action" on July 10. These businesses gave their employees 10 minutes of their workday to complete the census. Manning emailed the request to Kevin Duffy also of the Mayor's Office and Joan Ford Mongeau (Chamber of Commerce) to notify the local businesses. Dockside Restaurant was one of the businesses participating.
Barbara Kim encouraged committee members when sending out correspondence via social media, email, or when holding Zoom meetings to encourage their family, friends, co-workers, and followers to fill out their census form before the September 30 deadline.
Here's the wording she encourages people to use: "Time is running out. Make sure you count in the 2020 Census! The census impacts funding for programs such as Section 8 housing vouchers, help for homebuyers, and public transportation. #
Congresswoman Katherine Clark had a kickoff to a phone bank organized by The Action Network on Sept. 16 to reach out to voters in the BIPOC communities that often have a low Census response rate. There was also a text bank on the same day as well as an additional phone bank the next day on Sept. 17. The committee encouraged participation from anyone who was interested. These events were sponsored by MA Voter Table and MassCounts.
Many residents, particularly those who are undocumented, may fear to fill out a census, even though the process is confidential, and information is protected by Title 13 of the U.S. Code. The questions do not target one's Social Security number, immigration, or citizenship status. Identifiable information is private, protected, and cannot be used against you by any government agency or court. This includes DOJ, ICE, Homeland Security, and the President of the United States. The information is used for statistical purposes only. Residents are kept anonymous. Linda Thorsen, committee volunteer and a Census enumerator said via email that, "…residents are understandably skittish about people entering their buildings given the pandemic." The latest number of confirmed COVID-19 cases in Malden as of Sept. 1 is 1,431.
Can every resident be counted by the deadline? Kathleen Manning Hall said here are many challenges besides COVID-19, which she says is a "huge obstacle."
These challenges include: the 2020 Census being the first-ever digital census, disparities in access to broadband among all kinds of communities, the fear among people of color and the immigrant communities, and the underfunding of the census bureau. Manning Hall also said that "The highest COVID rate cities in Massachusetts have the lowest response rate, so they're not focused on the census right now, and the timeline change is a huge problem, so we've definitely had some challenges."
Buildings that house the senior population have not been open for visitors. Steve Finn, Executive Director of the Malden Housing, has been working hard to distribute flyers to the apartment buildings, but it still has been difficult reaching residents to encourage them to fill out their census form. Language barriers have also been a challenge as well.
Census deadline might change
Actions by President Trump may have increased fears about the census, including the administration's stance on immigrants and the memorandum signed by Trump in July, as well as his attempt at adding a citizenship question to the 2020 Census. A New York Federal Court blocked the President's efforts to exclude undocumented immigrants from the 2020 Census on Sept. 10, citing a statute saying apportionment must be based on everyone who is a resident of the United States.
While the census deadline is Sept. 30, efforts may be extended to Oct. 31 pending a hearing in California on a bipartisan bill to be heard on Sept. 17. This would also extend reporting deadlines by four months.
MaryLouise Torres is a citizen journalist for MATV/UMA's Neighborhood View. Article edited by Stephanie Schorow.