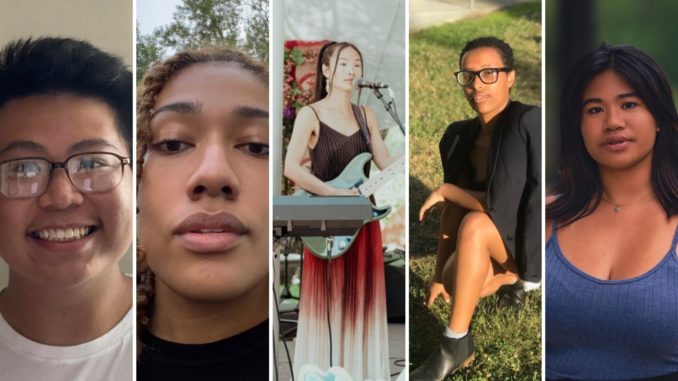 Six BIPOC graduates tell stories of racial microaggressions from teachers and administration during their years attending Malden Public Schools and offer ideas for improvement.
---
By Fern Remedi-Brown and Kyla Denisevich
Students in the Malden Public Schools – a district with one of the state's largest percentage of Black, Indigenous, and People of Color (BIPOC) enrollments – say they have experienced forms of racism that range from incidents of micro-aggression to unsupportive environments to acts of outright prejudice. The reporters who initiated this Neighborhood View article interviewed six BIPOC alumni of Malden Public Schools. In this article, the alumni recount their experiences and offer ideas for an improved environment.
The student body in Malden is diverse: 20% African American, 23% Asian, 28% Hispanic, and 24% white. The teachers in the Malden Public Schools are predominately white. There have been as few as six Black educators in the school system at the same time. Representation of the demographics of the students in the staff is important, said the former students. They say that the lack of diversity in the teaching staff was an important contributor to the incidents that they experienced.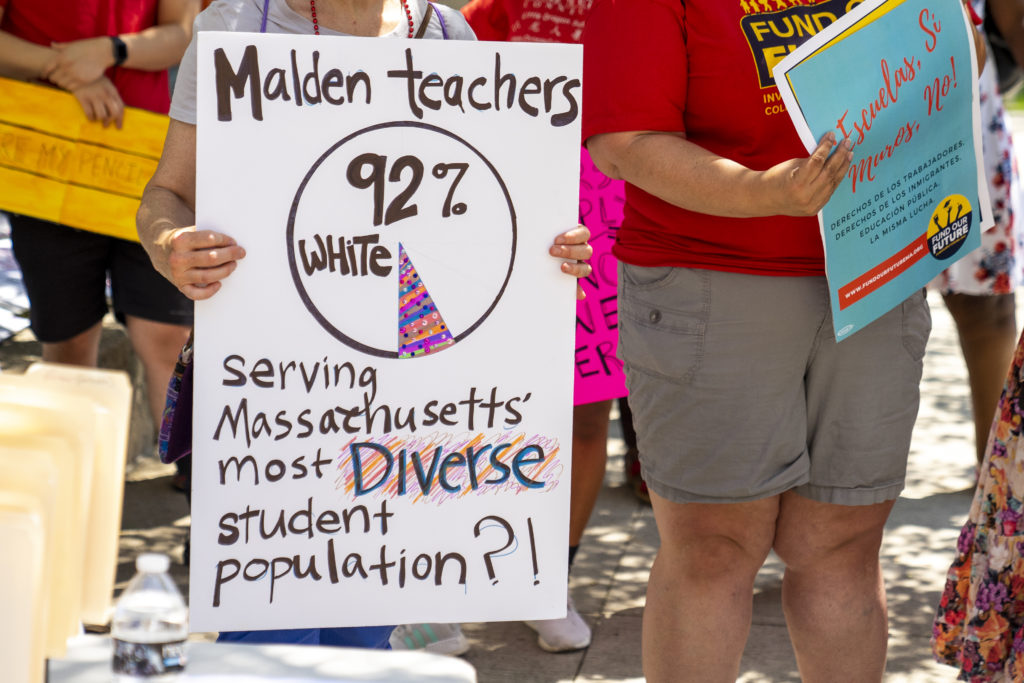 "There's a difference between sympathy and empathy. Empathy is 'I get you because I've been through it.' It's impossible to find that unless you have teachers of color in the classroom," said Birukti Tsige, a former Malden High student. "I only had one to two teachers of color in all of the years I was in Malden Public Schools…in order to retain BIPOC teachers…they need to feel safe, to be in a validated environment."
"How many times do we have to tell the city, how many marches do we have to have to get more teachers of color hired? Not one or two, but a group, so they have a support system themselves," said Tsige. "If the administration creates a positive and safe space for students in Malden, they also create a system where the students can eventually become teachers instead of pushing the students away so that they feel that they don't belong."
Even if BIPOC educators are hired, they often experience a difficult work environment. Black educator Nekita Lamour, a Malden resident, said, "Black teachers have been [pushed out] from public school classrooms." She referenced an article from The Economist, a New York Times op-ed [seeing entire article requires NYT subscription], and a post by C.A.U.S.E.: Chicago Alliance of Urban School Educators, which said, "The decline of teachers of African descent is often due to structural … factors and questionable and unfair means."
In an interview with Neighborhood View, Dr. Ligia Noriega-Murphy, the new superintendent of Malden Public Schools, acknowledged that currently the "staff doesn't reflect [the] student population," and said she is focusing on changing practices in hiring.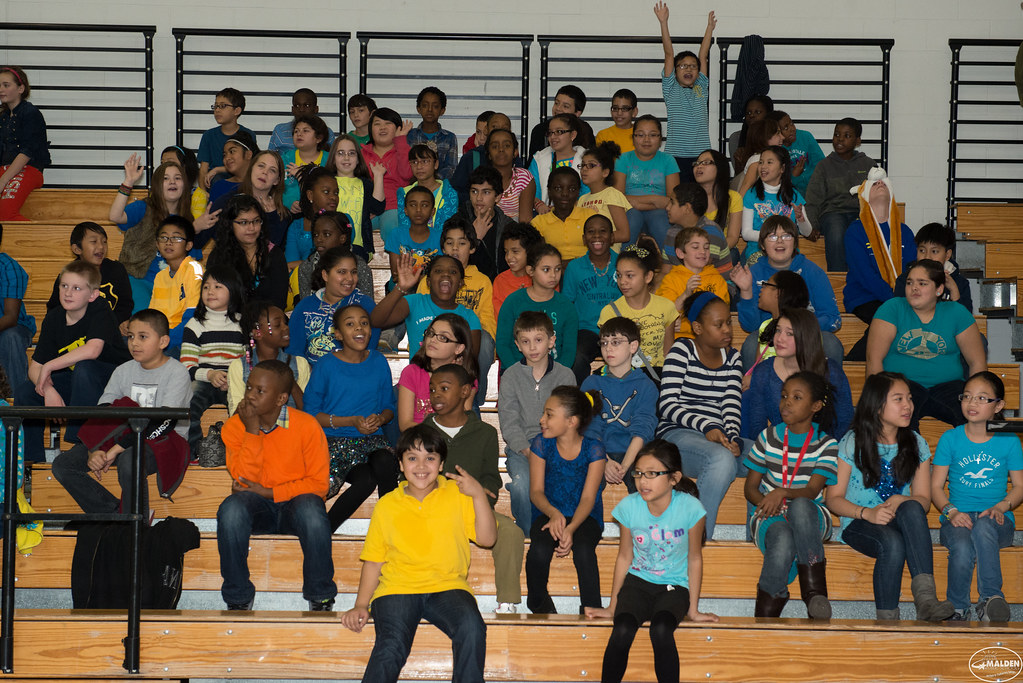 "We started this year asking our school leaders when they recommended people for hiring … have you interviewed all the candidates of color? [Did] you offer them the chance for interview?" said Noriega-Murphy, who was hired in July. "That is a huge shift on the way that we're going to start looking at hiring."
On Thursday, Aug. 26, at the Malden High School's Back to School Night, Principal Christopher Mastrangelo said 12 of the 26 new educators at Malden High School are BIPOC.
Beyond better representation in the staff, the students said they want to see changes in the curriculum, support for BIPOC students, and better training for teachers.
Maddie Lam, a Chinese American former student, said that she felt as though the Malden system didn't support her best friend, who died by suicide.
"I feel like because she was Asian American, she did not get as much attention or as much acknowledgment," said Lam. "I feel like my friend group that was very close to her fell through the cracks. We weren't supported in the ways that we needed." Lam said that the curriculum needs to be relevant and trauma-informed.
Noriega-Murphy said that she hopes to make providing "wraparound" services for the social and emotional life of students a priority.
"I was able to listen to the Greater Boston Asian American Association, where they presented the data about mental health issues in the Asian community, and how culturally grandparents don't believe in that, or the parents," Noriega-Murphy said. "So, I do understand that the new generation is facing some of that from home, that they are struggling and they want to talk about it…sometimes that's not a real thing for families, but it is real for our students."
Terrell Henry, a Black student who graduated in 2018, explained how even though she received a lot of support from some teachers, she also frequently felt disrespected by others. For example, "teachers actually saying [triggering] words [from textbooks] out loud, in front of a whole class."
"It would be that you see this type of consistency, and disrespect and even ignorance among the staff members, not even just the students," said Henry.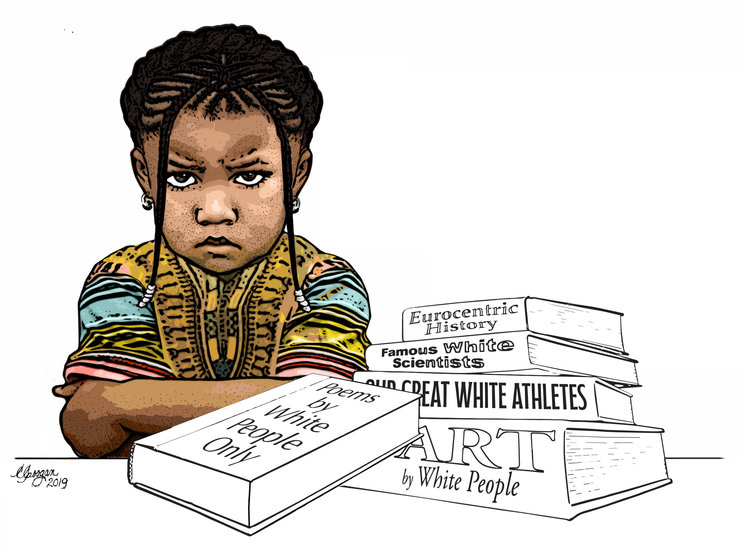 Sophomore year, Henry witnessed the locker of a friend, who is Black, being opened and her belongings seized by a teacher who apparently saw a sign on the locker and – opened it with plier cutters, which Henry said the teacher kept in his desk. The friend was very upset about what she considered an invasion of privacy; Henry was alarmed that a teacher kept plier cutters in his desk. The friend called her mother, who called the principal. Henry said the teacher then lied about why he felt obligated to open the locker, a job that is something that was supposed to be done by school janitors. Henry felt that her friend came under extra suspicion because she is Black.
A PBS NewsHour report found that BIPOC students are disproportionately disciplined or even expelled for even minor offenses, such as bringing nail clippers to school. "Nationwide, black students made up 17 percent of enrollment in schools that referred students to law enforcement, but were 26 percent of students who were referred," according to the report.
"I feel like some of the teachers in the school feel that they can just do whatever they want," said Henry. "[They] lied to [my friend's] mother and the principal, multiple times, about multiple things and I've experienced that [too]."
In another incident, Henry said she and friends were chatting "loudly" in the hallway when teachers and staff rushed to their area, assuming it was a fight . Henry said this was not the case. She was back chatting with friends, when Henry said, "I heard yelling: 'You need to come down to this office now. We need to talk to you.'" Administrators reprimanded her for talking loudly and then told her not to tell her friends or family about being called into the office, Henry said.
This experience affected Henry's feelings of safety around some teachers.
"I felt like I wasn't exactly safe to speak to certain teachers," said Henry. "Not even just that, I [also] didn't feel comfortable speaking with certain teachers because of this type of thing."
During a 2018 Malden School Committee meeting, students spoke of racial incidents that profoundly affected them. They include a 14-year-old Malden student of Ethiopian descent who said: "I've been called a terrorist so many times, I've lost count." She also described how a teacher callously pulled off her hijab while pulling down hoods of other students. In other testimony, a former high school student of Brazilian descent and a cancer survivor said she was told by an administrator that " 'You don't have to worry about school – you can clean houses like your mom.' Those are the words that have followed me."
Tsige shared a sentiment similar to Henry about comfort in communicating with her teachers. Tsige said she had good relationships with her teachers, but certain topics she didn't broach to them.
Several students described a lack of understanding among educators and administration about different cultural norms.
Tsige learned about the civic process through an incident that exposed a school policy that did not allow headscarves in the dress code. She took the lead with other students, speaking out through the classroom, social media, the principal, the press and to the Malden School Committee. Eventually, the policy was changed.
Carla Rosales-McFarlane, a former student, explained that head wraps are "part of [Black] culture," as a way to "put hair in protective styles." Yet, Rosales-McFarlane was called out by a teacher for wearing a head wrap and was asked to take it off in the lunchroom. The lunchroom proctor told Rosales-McFarlane to just go home, citing dress code.
"Wearing a headwrap is a very intimate thing – culturally and religiously," Tsige said. " Being asked to remove it makes a student vulnerable and is harmful, making them feel very exposed."
Drawing from her experience, Tsige offers advice to administration on how to empower students. "Offer a civics class in freshman year so students know how political systems work and where to get help when they need it rather than hearing, 'This is the way it's been and we can't change it.' Students feel, 'I can't do anything. The world is burning and I can't fix it.' Not telling them that they have the power creates apathy," said Tsige.
At age 9, Rosales-MacFarlane performed "And Still I Rise," a poem by Maya Angelou, in class. The teacher then asked her to recite it front of the assistant principal at Linden School. Rosales-MacFarlane thought she was being singled out for praise. Instead the principal chastised the fourth grader for choosing the poem due to some of its sexual references. Rosales-MacFarlane, who now goes by "they/them" pronouns, explained that they felt humiliated and unheard.
"I was celebrating myself even at the age of 9 to 10," Rosales-MacFarlane said. "I felt that any celebration of myself has to be watered down."
At a state high school drama competition, former student Michelle Chan recalled predominantly white schools sending several derogative messages to their group. Chan said MHS teachers were shocked at the messages, but the students were not.
"There were several notes that had some really horribly nasty comments written to us and our directors were shocked, [but] all the students were just like, 'Again, really,'" said Chan. "I just wish there was more support from our directors, because it was definitely one of those situations where it happened, and it just got brushed off."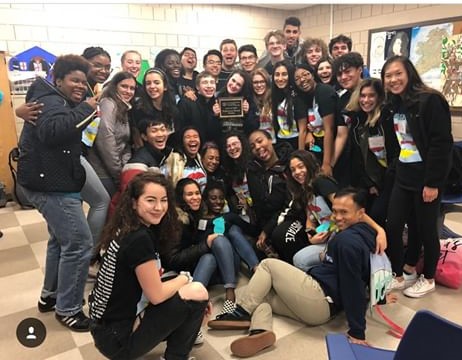 Chan hopes to see better training for teachers so they can better support students.
Billy Zeng, a founder of MHS Students for Racial Equity (SFRE), said he experienced the administration brushing off topics of racial injustice many times. Specifically, after "Zoom bombings" with racial slurs, and witnessing of several swastikas and inappropriate language on bathroom walls, Zeng asked to issue a joint statement through email with the administration, about what was happening.
"A lot of students weren't surprised that this even happened. The principal sent out an email saying, 'Hey, if you need support, there are social workers,'" said Zeng. "But personally, the social workers were a short-term solution to a greater issue."
SFRE created a petition on change.org and asked the administration to meet with them because of a lack of email responses. Several interviewees spoke of how the principal highlights how he wants to take racial equity slowly, to do it right. All of the interviewees expressed that this is the wrong approach, and that the situation was too urgent.
Zeng, however, has had mostly positive experiences at Malden High in forming connections with students and teachers. He attributes most of his negative experiences to a lack of communication.
After much persistence, Zeng finally organized a meeting between student focus groups and Malden's School Committee. He was pleased with this effort but felt unsupported by the school administration. "The principal made it seem like I was being disrespectful by speaking with higher-ups. The principal didn't ask how I felt. I was in disbelief and shock. This all had a huge mental toll [on me]," said Zeng.
"Communication [from Malden Public School administration and City] was really negatively affecting the group. Eventually, the students did have a discussion on their own," said Zeng. "I was getting frustrated that no one was listening to me."
Zeng had pushed to have culturally inclusive curricula, but, despite his efforts, he said he never was able to have a conversation about that issue with the Malden Public School administration.
Malden High School (MHS) history teacher Amine Yakine, who is originally from Morocco, said the Malden curricula needs expansion.
"I question, how, in the most diverse district, do we not have ethnic studies, intercultural relations, LGBTQ studies, and Asian, Arabic Islamic, Latin American, African, and post-colonial studies? We need to let the students make the choice," said Yakine. "If you want to learn, you need to be totally challenged – if you want the truth. We have to raise these very uncomfortable conversations."
When Yakine came to MHS four years ago, he said he was the only faculty of color in a white environment and he said his concerns were not taken seriously.
"I didn't want to use textbooks that tell the Disney version of history. I want my students to take ownership of their own learning," said Yakine. "Initially, my voice was not heard. It's not nice to bring up the issue of race among white people."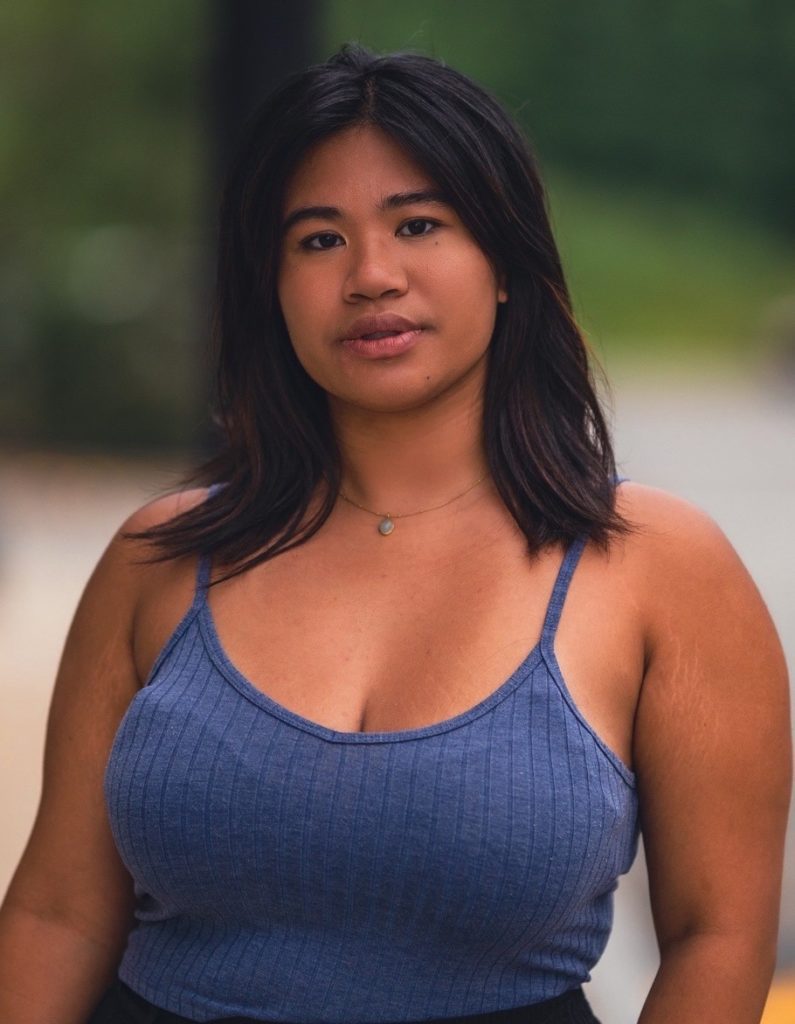 To mend the cultural divides in classrooms, Michelle Chan said educators need to listen to students.
"Listen to your students, believe them, validate their feelings, and support them in any way possible, with empathy. It's hard enough to grow up with immigrant parents. There is a cultural divide, not knowing where you belong," said Chan. "People's names are tied to their cultures. If you can learn Tchaikovsky, can you not learn a kindergartener's name?"
Chan would like to see more diverse narratives in classes. "Broaden your narrative, bring in more stories that represent different cultures. Share all these different stories," said Chan. "Don't just offer Shakespeare. Ancient Chinese, Japanese, Indian, African stories are rich as well."
Positive changes may be afoot. On Monday, Aug. 30, for MPS Professional Development Day, MHS Principal Mr. Christopher Mastrangelo tweeted that 100 students came to cheer teachers on as they entered the building.
"On Tuesday, August 31, teachers received training from District Administration about the Civil Rights Handbook and a direct discussion about how and why educators and staff must practice anti-racism on a daily basis, and what this looks like," said Sorlien. The MPS District has previously used the Disruptive Equity Education Project (DEEP) as a tool for anti-racist training and, according to Noriega-Murphy, the District is "currently gathering data to see what worked in the past, learning from the students about what they would like to see happening in their schools."
On the state level, on Tuesday, Sept. 28, State Senator Jason Lewis hosted a community forum, "Reimagine an Inclusive Education for Massachusetts" in which students, educators, legislators, and community leaders spoke about how it is critical to recognize the history, culture, of everyone to realize racial equity in our commonwealth. Their efforts include promoting the passage of two bills (S365 and H584), which "focus on anti-racism and equity in education by introducing ethnic studies of all racial minorities in the K-12 curriculum," sponsored by Lewis, and by State Rep. Nika Elugardo and Rep. Erika Uyterhoeven. For more information about the bill and CARE (Coalition for Anti-Racism, Equity, and Justice in Education), see: https://www.care4eduequity.org/ .
However, all interviewees spoke of the importance of starting locally. "Malden is where we can make the impact, but the universal [global] impact is essential for change," Yakine said.
Noriega-Murphy emphasized the importance of documentation in incidents of racially charged microaggressions. She and Laryssa Doherty, the Assistant Superintendent of Diversity, Equity, and Engagement, are developing a form that will be shared with students to report such incidents without fear of retaliation.
"We are going to work with developing protocols and forms that people can fill out … where people can feel free to go and report things, and know that we will do a follow up and get back to people," Noriega-Murphy said.
Lamour is hopeful. "Now that we have a new superintendent, we can attempt to put into practice engaging the village to raise the children. There are highly skilled parents, community leaders, educated professionals; we need to use their skills. Seventy percent of Malden residents are from other countries. We need to get them involved, leave a legacy," Lamour said.
Students had advice for MPS educators and students on how to achieve progress.
"Be aware of boundaries that you may have crossed by, for example, giving a student a nickname…consider why important books on race are not assigned to the entire class, but instead just suggested to certain students," Rosales-McFarlane said. "It's not enough to say, we see you. Know that families who come from a migration experience / documented or undocumented – tolerate a lot because we're just trying to survive."
"To enact change ­– to have better/more equitable policies – everyone needs to be involved, students need to have a voice at the table, and equitable representation. Diverse communities breed diverse needs. We need to support students with diverse needs," Zeng said.
Tsige reassured students about their power to enact change.
"Take advantage of your education from the beginning. You're going to have to do so much research on your own…don't be scared of administration and teachers. Stand up for and advocate for yourself…you have as much power as the teachers – if not more," Tsige said.
"Transformation is really easy. Go to the students. Be really genuine, express care, rooted in heart space, and ask, 'What do you need?' Change needs to happen and is happening," Lam said.

Resources on racism in school systems:
· Documentary: "Pushout – The criminalization of Black Girls in Schools"
· C.A.U.S.E.: Chicago Alliance of Urban School Educators
· MHS Students for Racial Equity (SFRE) Petition on change.org
· Disruptive Equity Education Project (DEEP)
· Breathe for Justice, https://bit.ly/3k8B6NK – created by Maddie Lam and employed by MHS as a tool to heal from racialized violence and intergenerational trauma.
This article was initiated by Fern Remedi-Brown and co-written with Kyla Denisevich. Additional reporting by Saliha Bayrak. If you would like to comment on this article, you can email neighborhoodviewmalden@gmail.com. Fern Remedi-Brown can be reached directly at @FernRemediBrown on Twitter or fremedib on Instagram.
Post Note: Christopher Mastrangelo, Malden High School Principal, was reached for comment on a section of this article but did not respond until after the article was published. His comments can be found at this link.