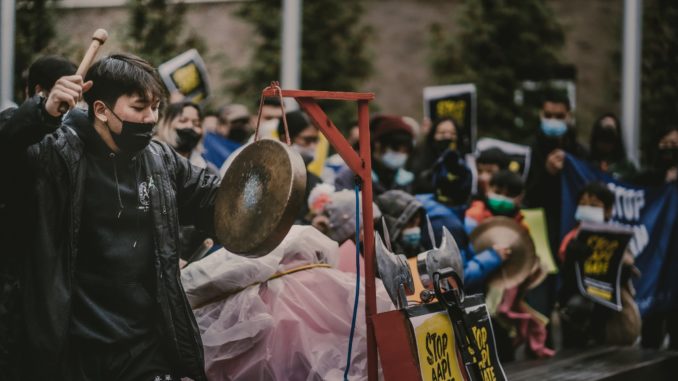 By Saliha Bayrak
A series of recent events in Malden have deepened the city's ongoing social discourse about racial equity, particularly as it relates to the Asian-American community, and have led to new initiatives by the City Council.
On Dec. 11, 2021, roughly 100 Malden residents gathered outside the Malden City Hall Plaza, in a city home to over 13,000 Asian residents, for what they called a standout. The demonstrators held up signs reading "Stop Asian Hate," led chants and created noise with drums and cymbals. The standout was part of an ongoing effort to address issues of race and representation in Malden, this time sparked by a social media post.
In November 2021, images of City Councilor Jadeane Sica wearing a Halloween costume, which were deemed racist by organizations such as the Greater Malden Asian American Community Coalition (GMAACC), were re-surfaced after being first posted on Facebook in 2019. Sica and her husband were portraying an Asian sex worker and Patriots owner Bob Kraft, a reference to Kraft's arrest for soliciting prostitution at the Orchids of Asia spa in Jupiter, Florida.
For many residents of Malden, such as Shaina Lu, the secretary of GMAACC, Sica's costume was "hurtful and offensive" and perpetuated harmful stereotypes while linking Asian women with sex work. Lu also said the images were not the only harm done to the Asian community in the weeks since the images surfaced; GMAACC had received an email shortly after that had many offensive obscenities and racial slurs.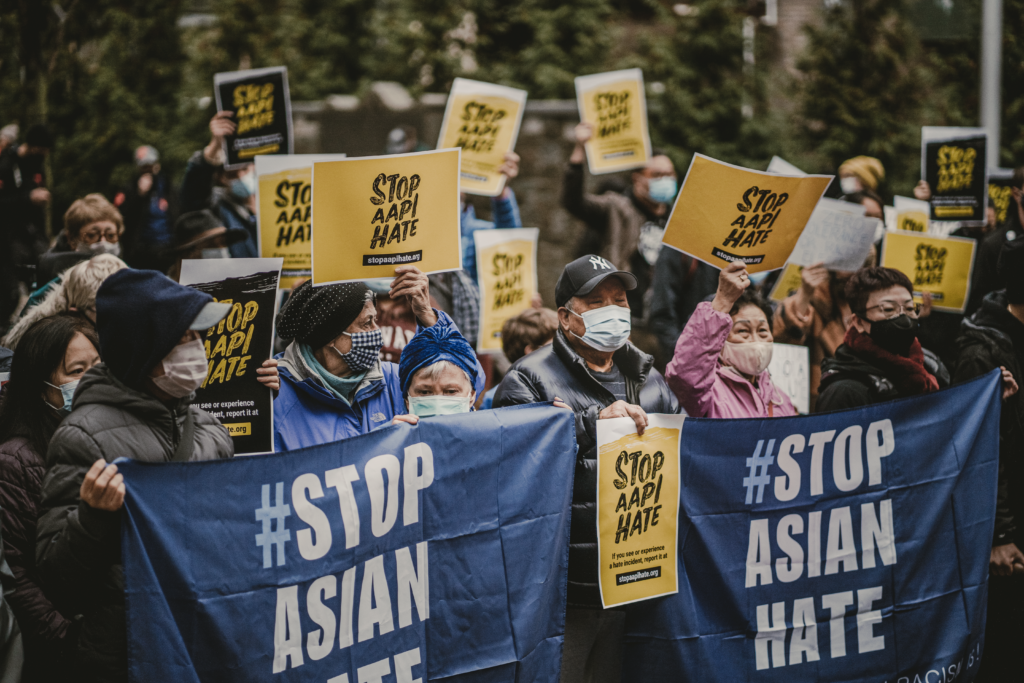 During the Dec. 11 standout, organized in response to these incidents, witnesses reported that an individual said, "Your people eat dogs," while prompting his dog to attack the crowd. This prompted an investigation by the Malden Police Department.
These incidents and others were addressed in an open letter signed by GMAACC, Decolonize Our Museums, the NAACP Mystic Valley Area Branch, and other residents. The letter was addressed to Malden Mayor Gary Christenson, Malden City Councilors, and Bybiose Larochelle, the city of Malden's Diversity, Equity, and Inclusion Coordinator. It opened with "we are writing to express our horror and disgust at recent, public anti-Asian racism in Malden."
Malden residents organized the Dec. 11 standout to express their indignation and demand an official apology and resignation from Sica. Organizers also asked for implementation of accountability measures and recall processes by the city of Malden, and for all elected officials of the city to attend external, expert-led DEI training sessions. The protesters also expressed their hope that all elected officials will support policies and plans that will promote racial justice and help immigrants in Malden.
Sica has been contacted by Neighborhood View for comment and did not respond.
On Facebook on Nov. 17, Sica posted a statement that said, "Looking back at the choice of costume through a more enlightened lens allows me to see now what I didn't see then, which is that costumes that in any way portray another culture can be hurtful and in my case, send a message inconsistent with how I've lived my public and private life."
A few days before the standout, on Dec. 7, the Malden City Council agreed to establish a racial equity commission, which for 18 months will use surveys, focus groups, research, and interviews, to "assess and document impacts of racism and discrimination" on employment, language access, economic mobility, educational needs, wellbeing and more.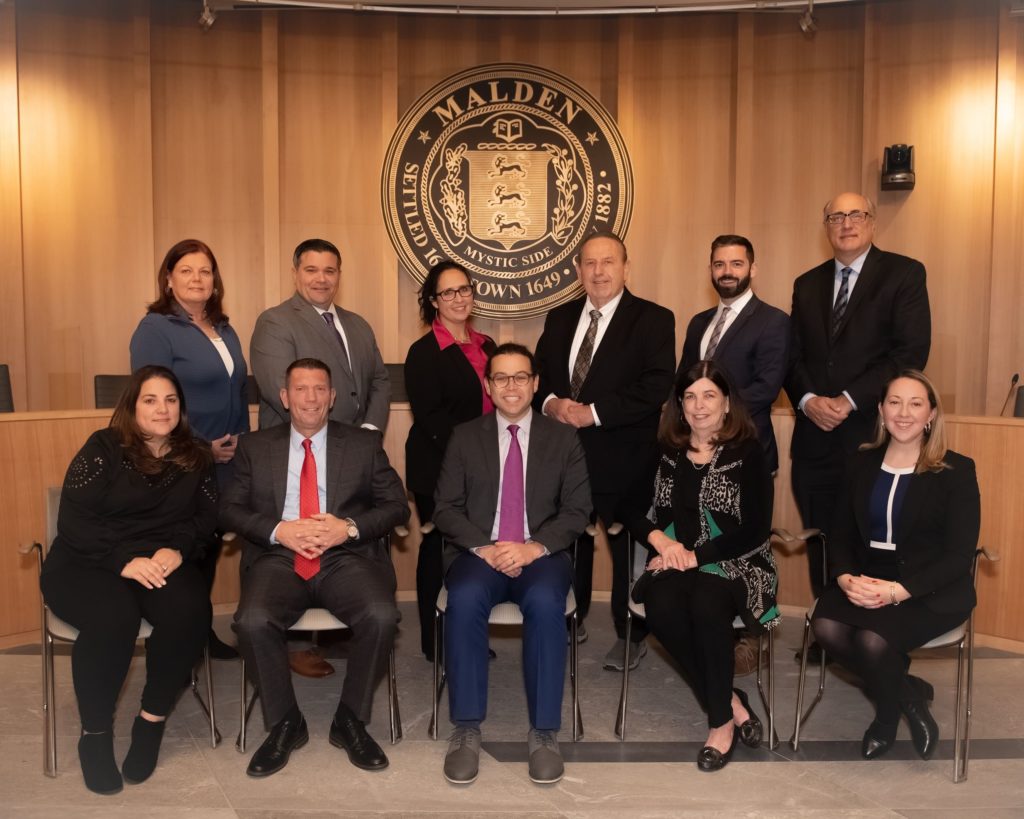 Lu, after viewing the meeting on Dec. 7, expressed some hesitation regarding the timing and intent behind the resolution, and said that the process should be community led with external guidance.
"The people who are most impacted by racism really should be centered. They first must conduct outreach to community groups," said Lu.
Larochelle will be one of eight people on the commission. There will also be one member appointed by Mayor Christenson and two students from Malden Public schools appointed by the school committee, who will then nominate two other members. Two additional seats are open to qualified Malden residents. The city of Malden has extended its original deadline and will be taking applications for these seats until the end of February.
Larochelle will also help the City Council achieve the other resolves that were introduced: that the Council attend Diversity, Equity and Inclusion training in 2022 and also establish a code of ethics and accountability system for all elected officials. Larochelle joined the Jan. 25 City Council meeting to discuss the potential agencies that will lead the training, its required funding, and possible dates it will take place.
During the Dec. 7 meeting, Sica showed full support for this commission by acting as one of its sponsors. In the meeting, she expressed her wish to make this incident an educational opportunity for everyone in the city. Sica also addressed the Halloween incident at length in the "personal privilege" portion of the councilor meeting.
Some Malden residents, such as Mai Du, one of the participants of the rally and co-founder of GMAACC, said Sica's statements were insufficient and did not include an apology.
Ward 3 City Councilor Amanda Linehan was the sole sitting official who attended during the rally, although she said many of her colleagues wanted to be there but could not.
"I am not going to stand silent when the community is telling me that they need leaders to be out here," Linehan said.
She also said she supports the commission and productively moving on from the Halloween incident. "It happened and it has to just be something that we deal with publicly and then move on through a system of educating ourselves and getting ourselves the training we need," Linehan said.
Nate Bae Kupel, a former Ward 8 City Council candidate, said he met with Sica after the images surfaced to discuss the racial equity commission as something positive that they could implement after the incident. The two worked together on the commission, despite running against each other a few months prior, to "move forward as a diverse community," Kupel said.
"And how do we make these experiences as painful as they are, as difficult as they can be, and figure out how we heal?" said Kupel. "I think one of the pieces that is important as leaders, as elected officials, is that we take accountability. And we find ways again, to move forward to learn to grow and to better represent and serve…So the racial equity commission represents a renewed commitment to listening, connecting with their diverse communities, growing, healing and creating a real plan."
Asian Americans make up 22% of the population in Malden; however, no Asian American has yet held an elected position. Kupel was the second Asian American to run for public office in Malden; he lost by 80 votes. The discrepancy between the highly diverse city and relatively homogenous city hall remains.
Kupel said although many city councilors were doing important work for Asian American and Pacific Islander residents, representation is important to meet the unique needs of the diverse AAPI community. "Being able to see yourself reflected back at you is a powerful thing," he said.
Kupel also emphasized the importance of city councilors having a level of "cultural fluency, awareness, cultural competency" to understand the services that different communities lack and require, such as mental health services.
Councilor Linehan, who comes from a self-described low-income background, said the funds required to run for office may be a hindrance in achieving a more representative city council as various barriers stand in the way of making city hall more diverse, across both class and race.
"What I hear all the time is it's a huge time commitment. You need to raise a lot of money. Both of which are true, " Linehan said. "We have to look at the compensation if we expect to be able to recruit more diverse candidates for all things, from elected to staff to appointed positions, all of that. That's just got to be part of the equation."
Working for the City Council requires long hours with little to no compensation. Many councilors have a total pay of between $17,000 to $18,000 and have to work full time as well as serve. That makes serving difficult "if you don't have work flexibility, or if you're a single parent and you need to pay for childcare," Linehan said.
Linehan also said that many might think before running for office, "I don't want to be the one person of color that puts myself out to be abused to clear a path for others to come behind me."
Another thing that stands between the residents of Malden and its government, Lu explained, is the available means of communication with city officials.
"I think that it's so hard to even speak to your City Councilors if they don't reply to your emails, and you can't speak to them at City Council meetings, and you have no avenue of communicating your needs. That does make it really hard for the community or just people who live in Malden to participate in local government beyond being elected themselves," Lu said.
Linehan also emphasized making the procedure for speaking during a City Hall meeting accessible and understandable. Kupel, Linehan and Lu all identified language accessibility as an important bridge to a more representative community.
Billy Zeng, a GMAACC member, said that it is also important to have more Asian Americans "working in municipal departments and government offices … and also be an additional liaison to the community."
"A lot of Asian American advocacy is just happening on the ground in terms of GMAACC or other organizations like the Chinese Cultural Connection…But I guess there's no kind of direct connection [with the City Council]," Zeng said.
Zeng said he appreciated the Malden City Council incorporating the community's demands by allowing an external organization to lead the DEI training and letting the community have a larger role by adding youth representatives to the commission. However, he is also concerned that the Council's efforts be authentic rather than performative.
Keren He contributed reporting to this article.
Saliha Bayrak is a journalism student at UMass Amherst and the Assistant Coordinator for Neighborhood View.