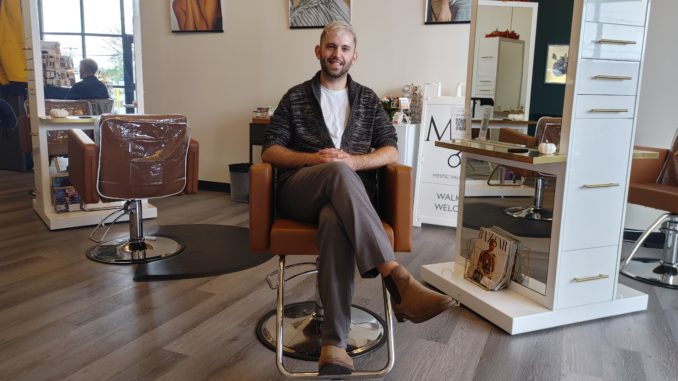 By Jack Drees
There is a new "Hair Therapist" in town, and his name is Spencer Woturski. He is the owner of Mystic Valley Salon, a spot for coiffures and caring. Located at the 888 Eastern Avenue shopping plaza, Mystic Valley Salon offers familiar beauty salon services. However, it also focuses on providing services to and creating a safe spot for the LGBTQIA+ community.
Woturski regards Mystic Valley Salon as a "Safe Space." A Safe Space is when a "business or entity is accepting to different varieties of people and their lifestyles. And we do not impose judgment to some of the things people are looking to do or change themselves," says Woturski, himself a member of the LGBTQIA+ community. In addition to making customers feel great in regard to their hair on the outside, he wants customers of various backgrounds to feel pleased on the inside. The shop contains pride-themed material to symbolize the intention of visually welcoming everyone.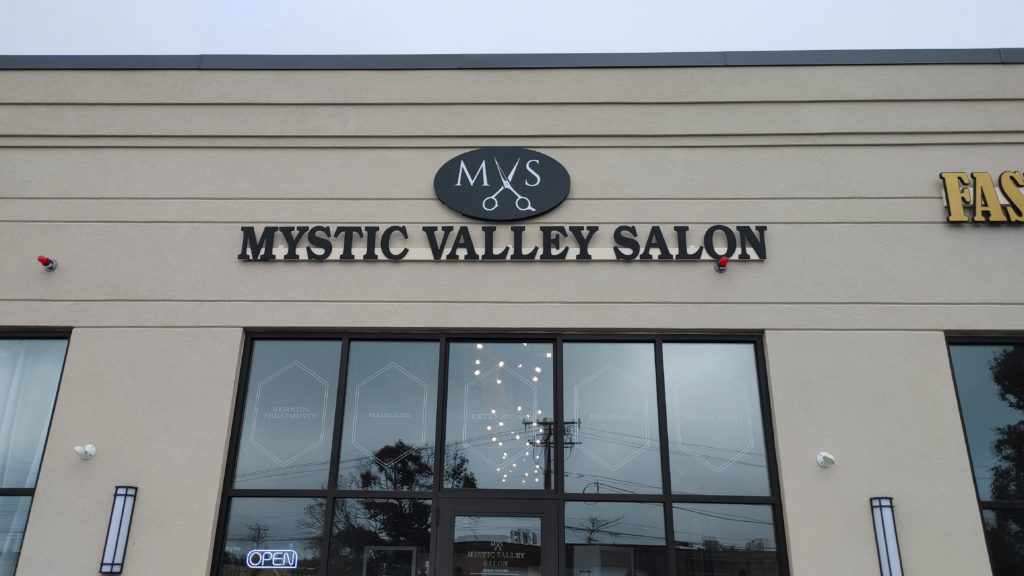 Mystic Valley Salon opened in May 2022, to provide eco-friendly hair treatments, ranging from haircuts to hair colors, the latter of which Woturski claims is his most popular service. "Hair color is really one of the most drastic ways people can change their self image," he says.
Woturski wants every customer to feel comfortable, no matter their identity or background. He welcomes people who know who they are or are figuring themselves out. Woturski wants to make hair appointments an inviting experience for the customer, and less of a chore.
Woturski lives in the Greater Boston area, but has recently developed a couple of business ties to the city of Malden. In addition to his new salon venture, he also works at Faces Brewing Co. as a bartender.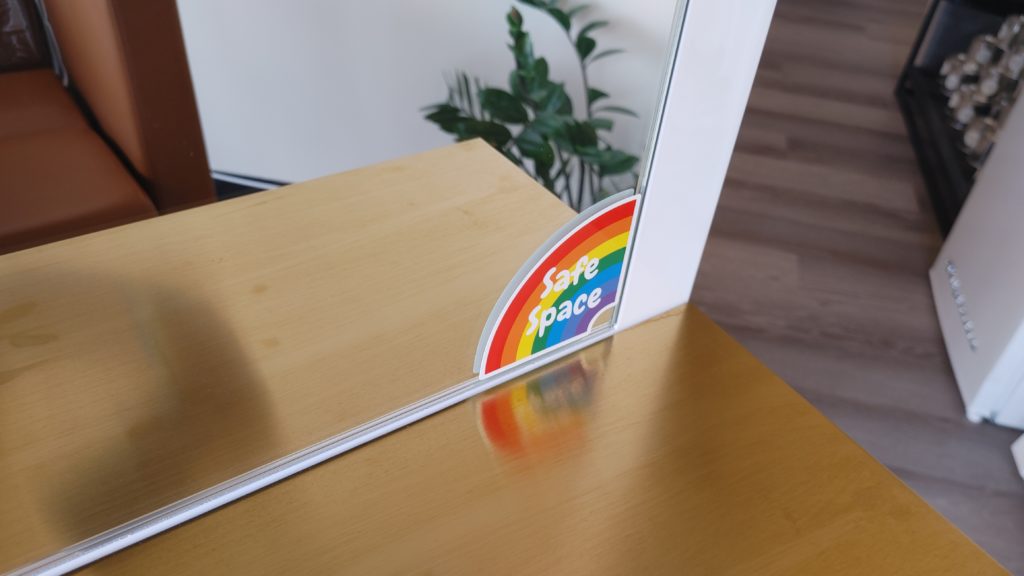 Before making Massachusetts his home, Woturski lived in New Hampshire. He moved to Massachusetts for a change of scenery and politics, as the Bay State is more progressive than New Hampshire.
Woturski considers himself to be a creative type. This has been a large part of his studies over the years. "I am a work-with-my-hands kind of person," he says. Throughout his time in high school, Woturski found himself interested in concepts like painting, acrylics, and watercolor. However, he found the art world to be competitive so Woturski decided he was better off making a career out of something else.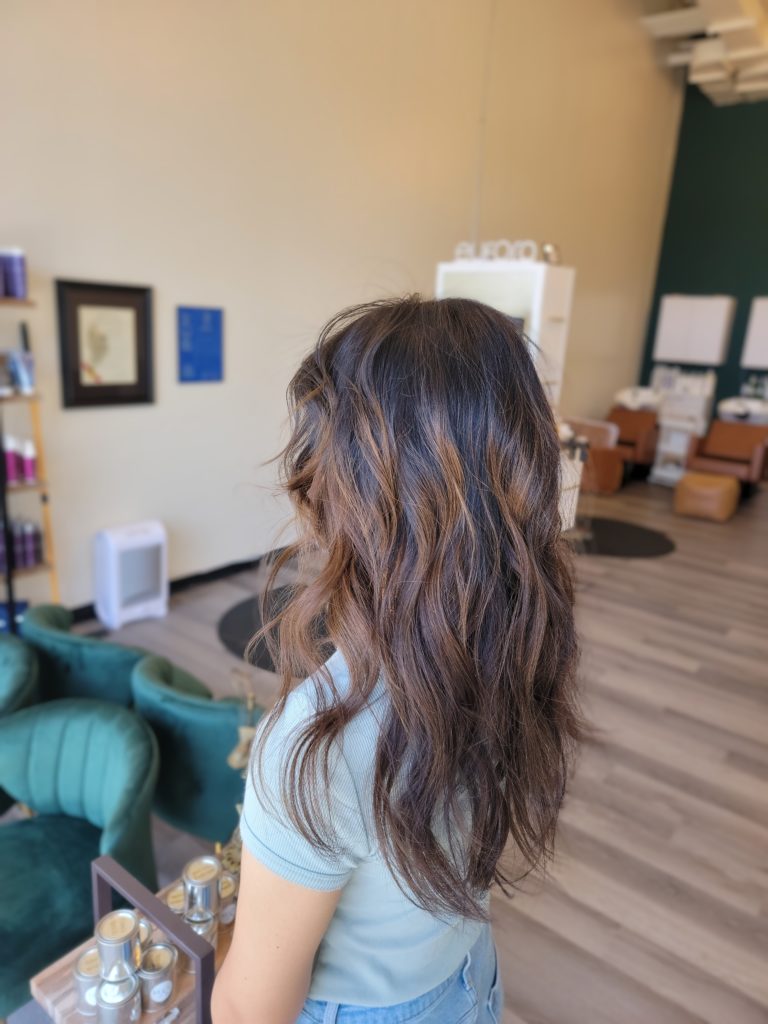 As a result, Woturski decided to study hairstyling, which he learned as part of a vocational program in high school, and expanded upon it by going to Empire Beauty School in Hooksett, New Hampshire. Woturski says hairstyling is his "artistic outlet."
While Mystic Valley Salon is Woturski's base of hair operation, the self-proclaimed "Hair Therapist" has had a history of styling hair in other prominent settings, and for well-known individuals. In addition to working at New York Fashion Week, Woturski was responsible for styling the hair of U.S. Senator Amy Klobucher during the 2020 election when she visited New Hampshire during her presidential bid. According to Woturski, he was responsible for following Klobucher around town halls, press conferences, debates, or anything where the politician had a presence on television or in person.
When he is not styling hair, Woturski enjoys living at home with his husband and dog, Alex and Apollo respectively. He also enjoys recreational sports. Through the non-profit group Stonewall Sports, Woturski participates in gay kickball and dodgeball leagues. During the winter, Woturski snowboards, in addition to traveling.
Woturski decided to open his shop in Malden because it was close to Boston. Nearby highways like Route 1 and I-93, and public transportation like the Orange Line and its bus connections also make for a convenient location. But above all, he was interested in Malden based on its diversity. Woturski made it a priority to focus on the hair needs of an ethnically diverse community. "I like to cut a lot of different textures of hair," Woturski says.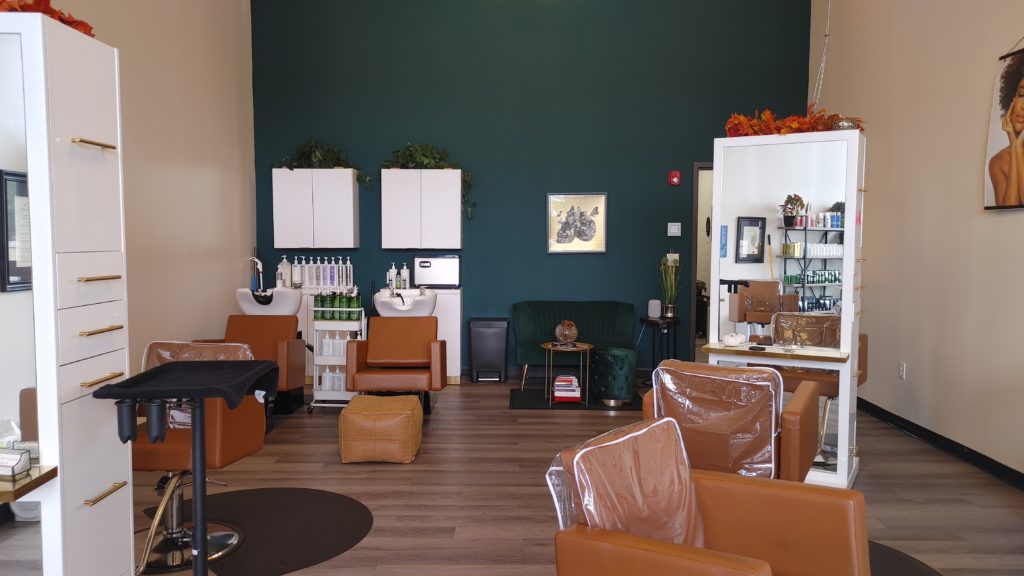 Woturski sometimes receives messages of support from people who are happy to see him do what he does.
"I have had a lot of people, even if not making appointments just call or send me an email telling me how much it means to them to see a business take a stance, where some people will not even hang a flag in their front door. So, I think the community has responded to me in a really positive way for what I am trying to do here at the salon. So, honestly, I just have to say thank you to the community so far," Woturski says.