By Bryan Liu
The tablecloth is a faded floral—the kind that was initially made to look vintage and over time actually became vintage. The menu is laid out in print: CHEF SPECIALTIES, APPETIZERS, FRESH SPRING ROLLS, BEEF NOODLE SOUP—there are 16 pages in total arranged to fit the tabletop. The whole affair is topped with a thick glass table-protector that gets wiped down after every meal. The table is wood. Not that it's obvious—but after 22 years, the flowers still bloom.
Three lucky cats sit on the counter with gold paint over their ceramic bodies—their paws wave back and forth in unison as if they're stuck in salute. Each one is clutching a gold coin. The newscast is on but nobody really cares enough to look away from their food. The talking head is drowned out by low-key restaurant-esque jazz music and ambient dining room chatter. It smells delicious.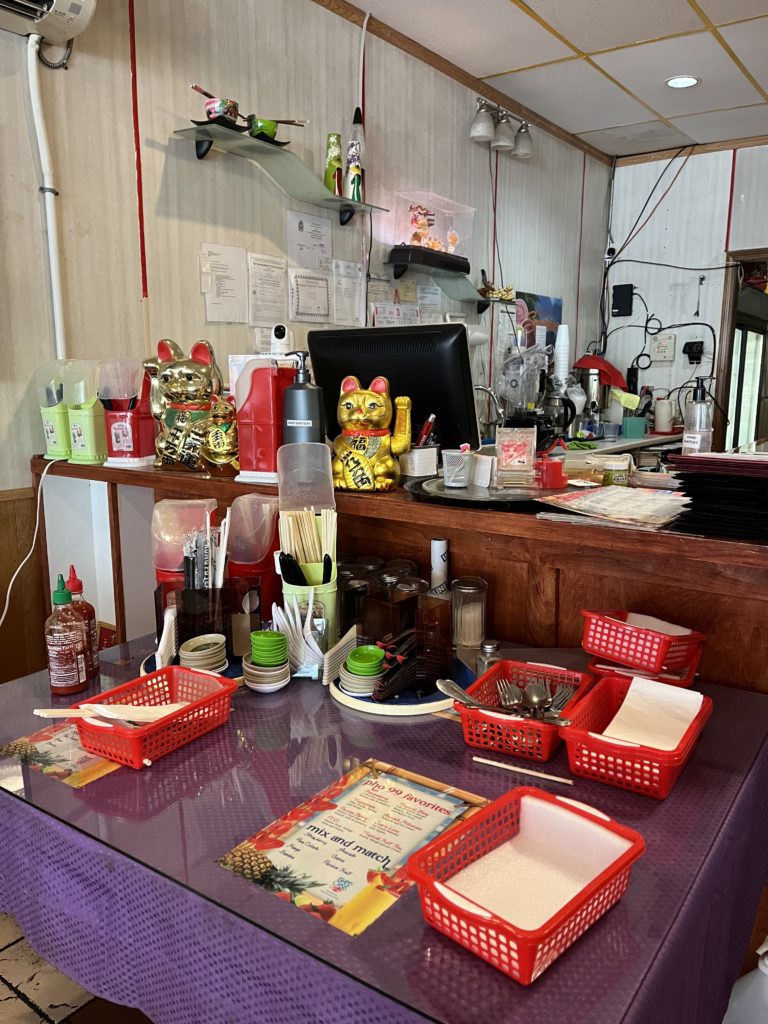 This is a memory. One for the books—a page for Malden's collective unconscious.
Wynn Tran ran Pho99 for over two decades, and before that he didn't even know how to cook—he just wanted to own a business in America.
The place has been closed since March 31.
A Chinese-Vietnamese immigrant and former engineer turned restaurateur, Tran landed on this side of the Pacific Ocean on a boat in 1979. He was fed up with the new Communist regime in Malaysia at the time—so he left. After graduating from the Wentworth Institute of Technology with a degree in electronics, Tran worked with semiconductors at Texas Instruments in New Hampshire. He was 40 when he bought Pho99—a lease he signed with an ex-business partner who split from the restaurant a decade in. They met on the boat. There wasn't any bad blood—life just got in the way.
Back then the place was called Pho#1 and Tran was a regular customer—that was almost 30 years ago. He ate there so often that he became close friends with the previous owner. They bonded over how ethnic food can make one feel at home in a foreign country. When Tran bought the place, his old friend insisted on passing down all his recipes; so Tran spent a month learning the ins and outs of Vietnamese cuisine and restaurant management.
Tran remembers the training arc fondly—and if it weren't for his intensive informal cooking class, he wouldn't have earned the respect of his kitchen staff. It's true that he might own the place, but that's only because he can cook too.
"If you want to own the place, you have to know what the food is," said Tran.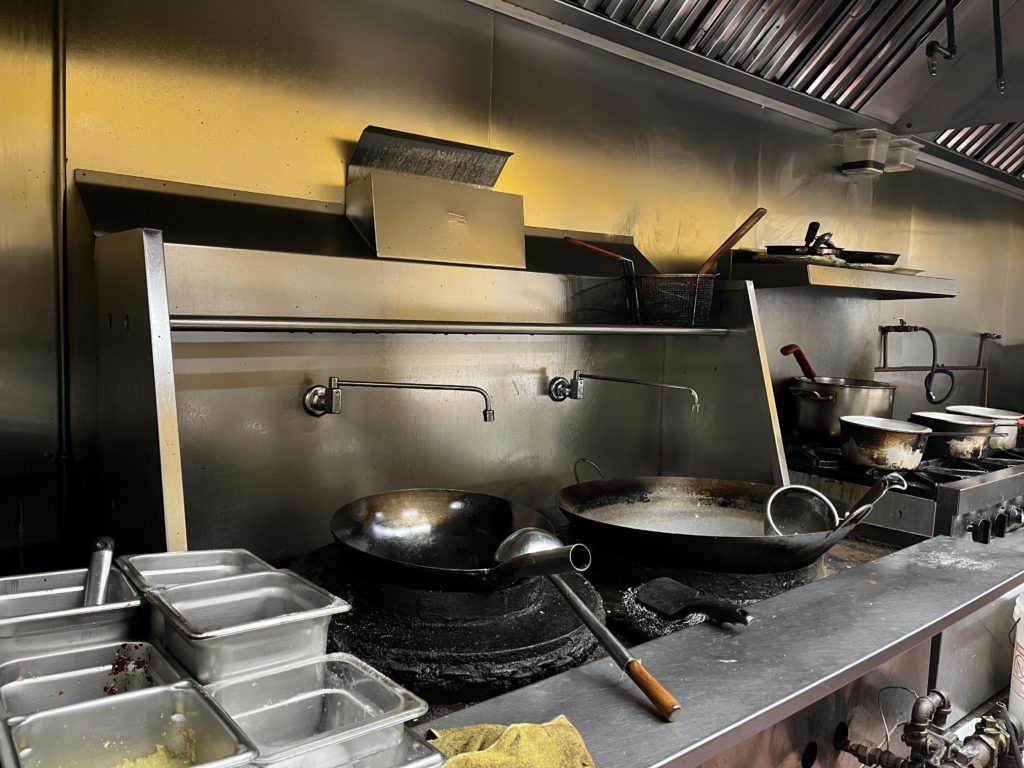 Pho99 was Malden's cornerstone Asian restaurant—every town has one. The archetypal Asian restaurant, in this case, being of the Chinese-Vietnamese fusion variant, is usually named after a light-hearted play on words: i.e., "Pho-King" or "Pho-Real" or "Pho-Sho"—even so, the food is far from a punchline.
The name "Pho99" combines the beloved Vietnamese noodle soup—pho, with the restaurant's address—99 Pleasant St. And even though Asian food has the tendency to be exoticized as an "authentic Eastern experience" or marketed as a "plane ticket on a plate"—it's still a taste of home for many.
"Ten years ago, when Malden had a lot of Chinese students, business was great because they didn't have many places that reminded them of home. They came to my restaurant," said Tran.
Malden's international presence flocked to Pho99 to feed their homesickness. Tran started to feel the competition five years later—when Asian food became part of Malden's cultural zeitgeist and the advent of more Pho restaurants meant Tran had to work harder to keep his customers. Still, it's not like only Asian people are the only ones eating Asian food.
"I don't care if you're Chinese or whatever, I just want people coming back. I want them to like my food," said Tran.
Local restaurants depend on return customers. Tran wanted to curate a dining experience that could still be an option for a special occasion, but one that was affordable and accessible.
"Pho is something you can eat everyday," said Tran.
Over 22 years, Tran's menu had changed a lot—save for a few evergreen staples of the Asian restaurant genre: General Tso's Chicken, Lo Mein, Chow Fun, Pho, and the Bahn Mi to name a few. These dishes are part of what customers expect when they hear "Chinese-Vietnamese food." Restaurateurs like Tran study by eating at other Asian restaurants. Tran determines cost through comparative pricing—and he also likes to see how much better his food is.
Asian cuisine is not a monolith.
Some menu items were purely experimental—customers try new food and if they like it, it stays. Over the years, many dishes have come and gone but Tran's favorite addition to the menu is his Vietnamese ox-tail soup—something he thought would be too authentic for Western palates. He says the dish's popularity was a pleasant surprise.
"I didn't think Americans would like ox-tail," said Tran
Three years ago, a husband and wife working in Tran's kitchen retired together—they had been there for a decade. Tran has been short-staffed ever since. Since he started, Pho99 has become synonymous with Tran. Everything that the restaurant has survived, Tran has felt—keeping the lights on meant staying overtime.
"It's not easy. Some years you do fine, some years you do negative. And I'm tired now anyways," said Tran.
He sold the place in March.
The spot got picked up by a franchise: Ten-Second Yunnan Rice Noodle—a Chinese restaurant. The apple doesn't fall far from the tree. But just because one Asian restaurant is getting replaced by another Asian restaurant doesn't mean nothing's changed—these are two distinctly different dining spaces. This is not a case of "friendly local spot gets swept up by a big chain"—this is what Tran wanted. Pho99 was Tran's dream. He chose the buyer—he didn't "sell out," he won.
The new restaurant will take about a month of remodeling before it's ready for customers.
"We're in a good location and we're pretty big. I've had a lot of buyers over the years—but I didn't want to sell, even through the pandemic," said Tran.
It takes a lot to say goodbye.
After nearly two decades of elbow grease and midnight oil, Tran wasn't just about to hand over the lease to his restaurant on a silver platter. And just because Pho99 isn't around anymore doesn't mean Tran won't be—after all, his relationship with customers exists beyond the dining table. He still lives in Malden.
"Twenty-two years is a long time. I've seen kids grow up," said Tran.
Looking back on his career, Tran is proud. He wanted to own a business—but he never imagined running a restaurant would be so rewarding.
Tran seldom took time off while working—for once, he gets to take it easy. Tran plans on traveling. Even so, he's hesitant to call this new development a formal retirement.
"My story doesn't end with the restaurant," said Tran.
Malden remembers. And so will Tran.