By Sabrina Monteiro
Bread of Life's (BOL) annual 5k event took place on Sunday, October 1, 2023. Continuing BOL's tradition of honoring someone new each term, this year's walk was in memory of former Executive Director, and loving friend, Tom Feagley, who passed away last May.
Feagley started out volunteering at the Saint Paul's Parish Supper Program in Malden, a social time intended for members of the parish. He took note that many homeless individuals, who were not part of the parish, were showing up at the meals. Recognizing the apparent need, he went on to found the Bread of Life, managing supper and pantry programs for Malden and surrounding communities. The organization grew under three decades of his leadership. In later years and before his retirement in 2019, he worked to secure funding to build a permanent home for all of BOL's programs. This project has now officially come to life as it is currently being constructed at 54 Eastern Avenue in Malden.
"Tom was very involved in the community…he was a lovely and giving person," said Patty Kelly, the Development Director of BOL. Executive Director, Gabriella Stelmack also added that "he was a person of integrity. He was a peacemaker…a very trustworthy person."
The event took place Pine Banks Park and ran from 12-3 in the afternoon. Everyone gathered around in the parking lot as they received their matching t-shirts, designed with Feagley's favorite colors, orange and purple.
People starting the 5k walk after receiving their matching t-shirts. Photo by Sabrina Monteiro.
The walk began at roughly 12:30 p.m. around the perimeter of the sidewalks between Melrose and Malden and ended back at Pine Banks with the first few people arriving at 1 p.m. There were refreshments, pizza, ice cream, music, and raffles for everyone to enjoy after they had completed the walk.
Karen Colón Hayes, Malden Councillor-at-large and one of the board members for the Metro North Housing Corporation, which partners with BOL for affordable housing in Malden, attended the event as she has done for the past fifteen years. "It's very important to me but this year especially, because Tom Feagley was a friend of mine," Hayes said.
She had attended different events over time and would occasionally speak to Feagley, but in the last five years they had "really started to connect with everything going on in the world." Feagley who had dedicated his life to advocating for change, was seen holding a "Black Lives Matter" sign every Wednesday by Hayes, in the center of town. Feagley also bonded with Hayes's daughter over their health issues since they both had lupus; and he sometimes brought her flowers.
Another participant at the event was former principal of Malden High School (MHS), Dana Brown. He and his wife have supported the BOL for the past 30 years given his family involvement. The annual thanksgiving dinner is named in honor of his mother and father, Francis and Barbara Brown.
Brown shared that he and his wife "love everything about Bread of Life. What they stand for, who they help…and it's just a great ministry." He attends this event every year. Brown knew Feagley well, since he often visited MHS when Brown was still principal. Brown has a fond memory of when Feagley presented him with a gift upon his retirement. It was an authentic NFL Cleveland Browns jersey, with the number "32" on it for Hall of Fame running back, Jim Brown. "I still have it and I still wear it," said Brown.
Additionally, Kelly has worked for the BOL since 2019. Her favorite part of the job is talking to people about the BOL, whether it's to those that already know and support them, or to those that know nothing at all and want to learn more. "It always makes me happy," she stated.
In regard to the walk itself, it's a signature event that Kelly primarily coordinates along with the BOL fundraising committee. They organize it throughout the year and then plan out the logistics of the walk. Anywhere from planning out the day, down to the venue, and then finally deciding who they'd like to honor.
Upon completing their walk, people gathered in line to enjoy some pizza and ice cream. Photos by Sabrina Monteiro.
This year's walk has been made up of a couple of "firsts." Not only is it the first time they've gotten an ice cream truck (since it was Feagley's favorite), but it's also the most sponsors BOL has had since the walk was founded in 1993. Kelly expressed the event is "the primary fundraiser for the Bread of Life so we rely on donations from the community to sustain the work that we do. In addition to food pantries and evening meals, we have a grocery delivery program, run a backpack program, work with families in a motel program, and need to raise funds to apply to programs."
Similar to Kelly, Stelmack's favorite part of the event revolves around seeing people. "Because it has a long history, people I only see once a year come back…it just feels like there's so much joy and it's great to have opportunities like that," she said.
Feagley's appreciation for people will always be part of his lasting legacy. "He was always interested in relationships," said Stelmack. "Tom could defuse tense situations and get between people…he truly was a peacemaker." Feagley first got involved with BOL and became Director in 1986. In addition to that role, he spent much of his time helping others, protesting for change, and creating his art.
Once again, BOL has brought the community together for a successful event. This year's 5k walk was particularly impactful in different ways, for many people. It demonstrated just how supportive the Malden community is towards the BOL, in addition to illustrating just how much Feagley meant to everyone.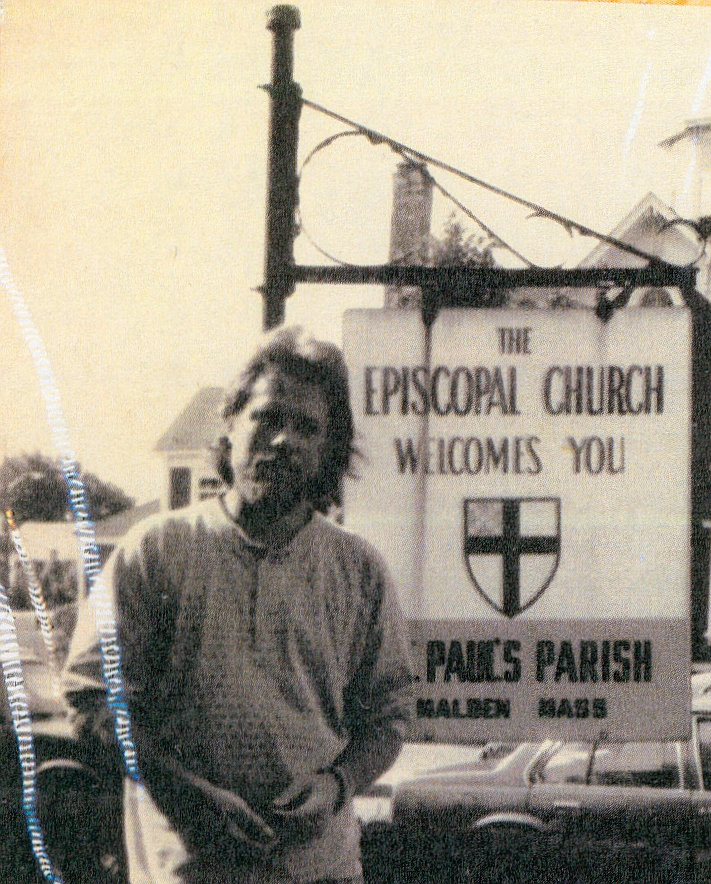 Enjoy a gallery of images from Tom Feagley's life, compiled through his memorial service on June 3, 2023.