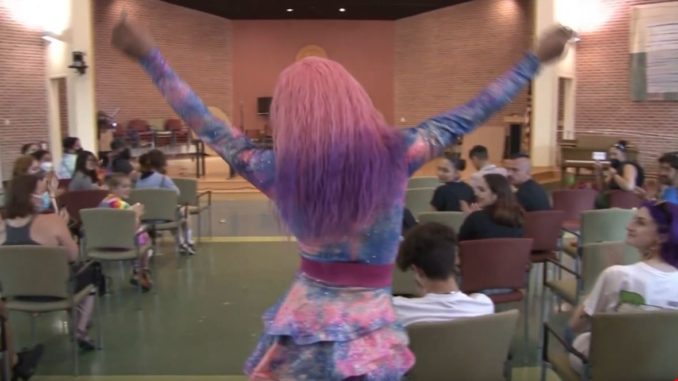 "I love my city. I love my community. I love my neighbors gay, straight, and everything all around." – Leilani Ricardo, The Malden Pride Coalition
By Jamie Perkins
On Sunday, June 25, Malden residents celebrated the LGBTQIA2S+ community at The Malden Senior & Teen Enrichment Center. Originally advertised as "Malden Pride in the Park," the event was scheduled to occur at Coytemore Lea Park but was relocated due to weather concerns. The coalition's website describes Malden Pride as "an afternoon of celebration, joy, and education" that centers "the diversity, history, and future of our community."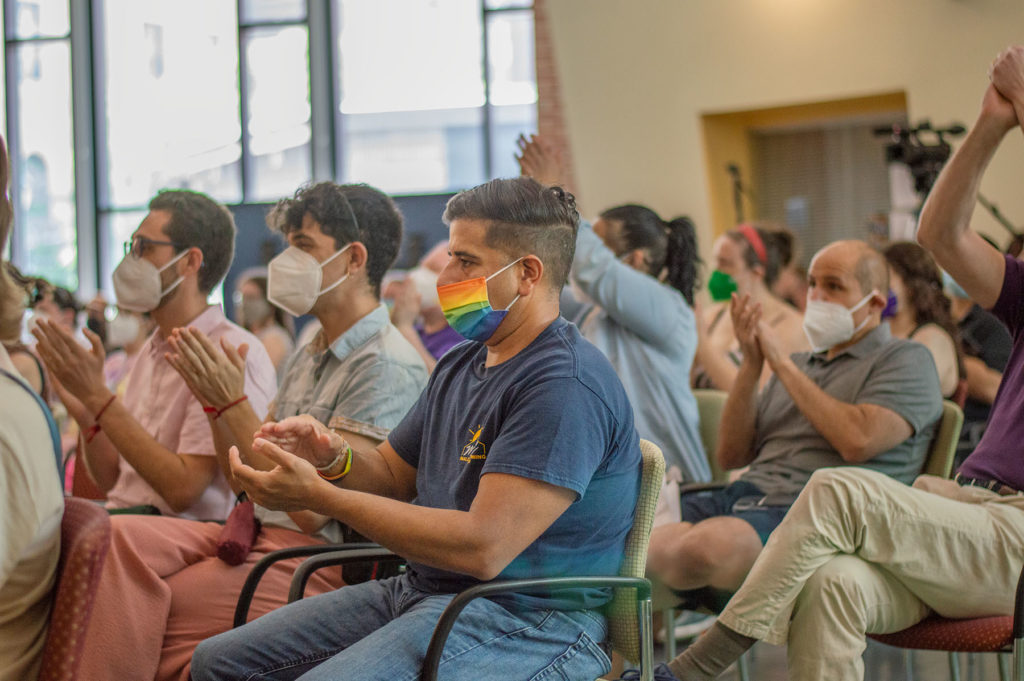 The Malden Pride Coalition began in 2020 with a group at the First Parish of Malden Unitarian Universalist Church. Since its origination, the coalition has grown and is no longer officially affiliated with the church. The organization is currently working toward achieving nonprofit status.
The Malden Pride Coalition saw a "tremendous response" from the community this year, said Aisha Cruse, one of the coalition's founding members. Along with community partners such as Mystic Valley Salon and Boston Pole Fitness, the organization held pride-related events and fundraisers throughout June, which is nationally recognized as Pride Month.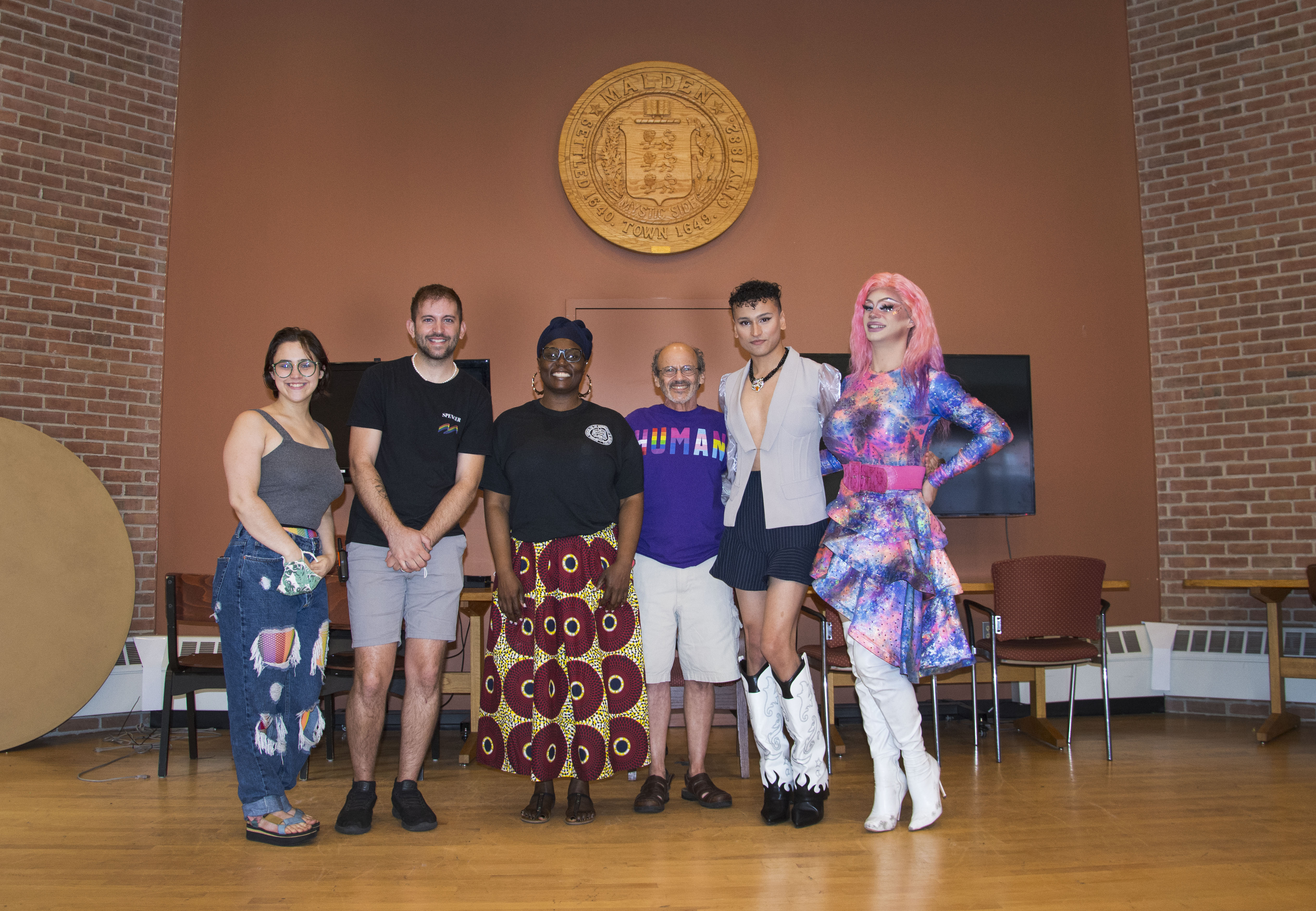 According to Leilani Ricardo, a coalition organizer, the group aims to "stand in solidarity with members of the queer community" in every aspect, down to language specificities. Although there are various acronyms used to describe the LGBTQIA2S+ community, The Malden Pride Coalition intentionally uses LGBTQIA2S+. In this acronym, "I" stands for intersex, "A" stands for asexual, and "2S" stands for Two-Spirit.
According to the Native Justice Coalition, Two-Spirit is a "term is most often used to describe or indicate someone whose body inhabits both a masculine and feminine spirit" and is "an umbrella pan-Native American term that describes gender identity, gender expression, sexual orientation, and/or spiritual identity."
"I want to be as far away from LGB without the T as it is humanly and philosophically possible to be because it is utter nonsense … [and] I have some community ties to the Indigenous community. So including Two-Spirit, in particular, is really important to me. Because homophobia is not native to these lands," said Ricardo, clarifying that she could only speak for herself and not the organization.
In the wake of a growing amount of anti-transgender and anti-drag legislation nationwide, The Malden Pride Coalition chose to center much of this year's programming on transgender and gender-nonconforming people.
"We wanted to be very loud in public about making sure that that community is seen and centered [and] safe, because gender-nonconforming people of any gender or sexuality are the people who are just the most likely to be directly harmed by this kind of legislation, and this current climate of anxiety and targeted attacks on our collective humanity," said Cruse.
June 2023 was a significant Pride Month for more than just Malden. After a three-year hiatus, Boston Pride returned under new leadership by Boston Pride for the People. According to WBUR, the original organizers, The Boston Pride Committee, disbanded in 2021 after "they faced a boycott over accusations they excluded people of color and members of the trans community from leadership."
The return of Boston Pride was notable for Massachusetts as a whole, with an appearance from Gov. Maura Healey. However, The Malden Pride Coalition also stresses the importance of pride celebrations on a local level.
Logistically, commuting to Boston can be complicated. "There's an accessibility piece," said Ricardo, describing that people who do not have a car and the means to pay for parking in Boston must navigate the ever-changing MBTA system.
However, according to the organizers, the need for Malden Pride extends beyond logistics.
"The idea that you go to a city to be in the presence of the queer people, whether you're a queer person or not, also reaffirms some really harmful and divisive rhetoric … I don't want [anyone] to have to leave Malden to be their full selves. I want them to be their full selves at home, and I want to be my full self at home … I can no longer leave the queer in the closet until I go to a major city," said Ricardo.
Malden Pride in the Park (though not in the park) was a relaxed event that people of all ages could enjoy, compared to many major cities' pride festivals.
"If New York City didn't have the biggest [f—ing] Pride in the country … I'd be a little upset. I think that the spectacle of these massive organizations is really fun and fun to be part of. But a lot of that is really spectacular. And a lot of it is also targeted for, you know, like the 20s to 30s crowds with a lot of drinking … dance parties … [and] a cruising culture attached to them, which is awesome. But, like, maybe you don't always want that in your life," said Cruse.
According to Ricardo, The Malden Pride Coalition wants "visibility and presence" for the LGBTQIA2S+ community in Malden because "erasure is harm." But in a time of "rising politicization of identities and violence and hate crimes," she also stressed that "safety and survival are not enough." She also wants joy for her community.
With Pride 2023 behind them, The Malden Pride Coalition is looking forward to what's to come. As they work toward securing nonprofit status, they plan to expand their programming year-round and invite community members to reach out with ideas.
"We are tiny and we're mighty, and we're excited for the future."
Resources for the Malden LGBTQIA2S+ community:
Support groups and mental health:
Recreation
Other