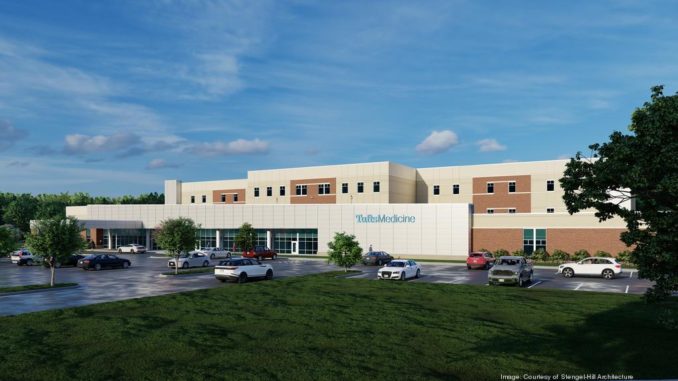 Shannon A. Garrido
It's been over two decades since Hallmark Health officially closed Malden Hospital, effectively leaving residents on the Medford line to deal with the vacant property. After years of failed plans aiming to finally develop the former hospital, Tufts Medicine and Acadia Healthcare Company announced on June 30, 2022 that they are planning a behavioral health facility on the site.
The joint venture is set to build a 144-bed inpatient facility that will address the critical need for accessible behavioral health services for patients of all ages in the Greater Boston area.
Amanda Linehan, city council representative for Ward 3, where the site is located, explains that the residents are keen on developing the site as well as preserving part of the land.
"When I was going door to door asking folks what 'would you like to see there?' It was a mixture of preservation," says Linehan. "[Others] would say, 'it was great having a community hospital there, I wish we could have some type of health care or public health use."
Mayor Gary Christenson, along with city council representatives such as Linehan, Melrose Wakefield hospital and Tufts executives, worked together to execute a plan for the structure.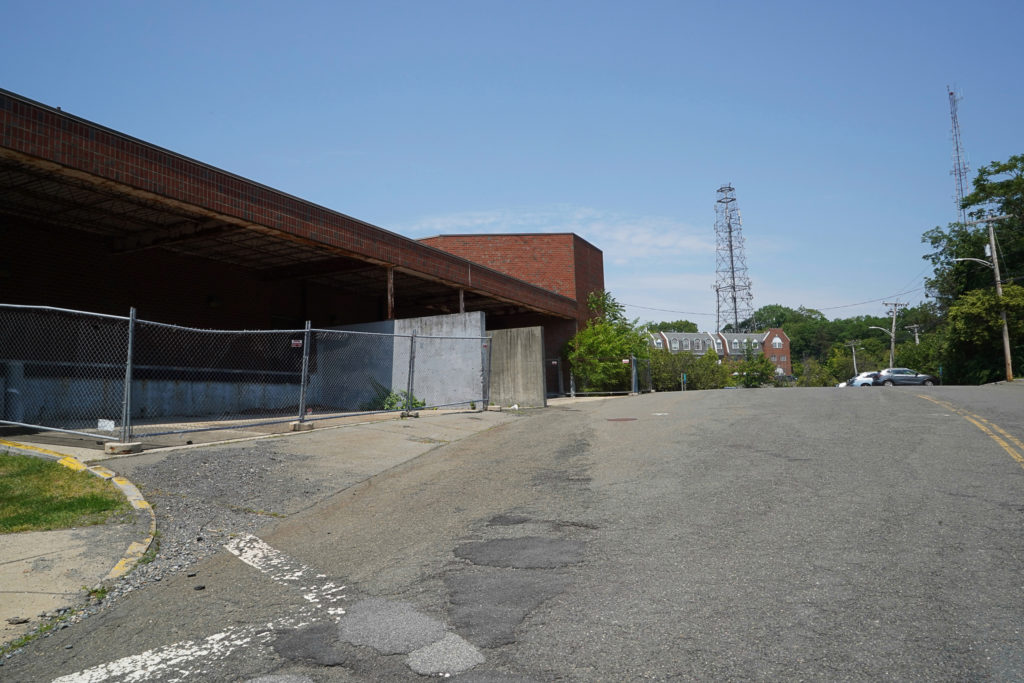 The deteriorating former Malden Hospital and the surrounding site has been a subject of community debate for decades. Photos by Kim Brookes.
The facility will serve mostly as a place to refer patients with acute behavioral health needs, based on a physician determining they would benefit from one or two weeks of inpatient care. According to Linehan, the facility would help patients become stabilized, get medication and a treatment plan. Moreover, those in active treatment for opiate addictions can also be referred to this facility.
Addiction Recovery Resource Specialist Paul Hammersley praised the announcement, considering all the patients he believes he could help with a more localized inpatient facility.
"I work in the addiction field—and addiction and mental health are related. I would say 8 out of 10 of the calls that we take [are] meant as a mental health component," says Hammersley. "The beds are needed. I would say a lot of folks are in crisis, I have nowhere to ultimately send them to now. That facility is going to be a huge help to the community."
Mental health services are especially dire in areas with a high density of adolescent and prepubescent population. Half of all lifetime cases of mental disorders begin by age 14, and about 1 in 4 adolescents experience mental disorders that result in severe impairment. Because of this, parents expressed the most demand for this facility.
"I was hearing from parents who have teenagers who struggled to get mental health care, there just aren't enough mental health specialists, there aren't enough facilities—every aspect of the system is overstretched," says Linehan. "[However], this is also going to serve adults through geriatric."
Many Americans have trouble finding quick and accessible impatient care for family members suffering from mental illness. According to the Massachusetts Health and Hospital Association, during May last year, between 650 and 750 patients were waiting in Massachusetts emergency departments because of too few inpatient psychiatric beds.
This project would cost more than $100 million to build, but could generate $1.2 million per year in revenue for the city government, according to The Boston Globe.
Representing a $65 million investment, Tufts Medicine will also donate the land to the transaction, 9.5 acres of which will be preserved as community space. Community members will be involved in deciding what to do with the remaining space.
Recently the Friends of Fellsmere Heights (FoFH) collective proposed a list of requests for the former Malden hospital site. Among these demands is a commitment to preserve part of the site as open space for public use, and to protect and improve Fellsmere Park. Legal protections for this space should specify that this land will be protected from future development and treated as a single unit for planning purposes.
The environmental and congestion concerns regarding on-site parking was also mentioned in the list, urging developers to address this by either reducing or re-sizing the amount of parking at the site. While on the topic of traffic, FoFH also added several traffic reduction measures–-most importantly, a shuttle service for Tufts employees. Similarly, the current layout of the site is not favorable to those commuting by bike, and there is significant demand for terrain mitigation using the former delivery drive for the hospital power plant, and for potential space for a Blue Bike station at the new facility.
The project will go before the Malden Planning Board on June 28, with the intent to begin demolition and construction by the end of the summer.
"It feels like we finally have a good fit here and I'm excited to talk about what's next," says Linehan.