By Kami Nguyen
Dotted around the city of Malden are a handful of large painted boxes that house community refrigerators — stocked to the brim with free food for anyone in the community to take as they need.
The Community Fridge initiative, founded by City Councilor at Large Craig Spadafora, and Ward 8 City Councilor Jadeane Sica, was started in March 2021 with a single spare fridge from Spadafora's basement. Since then, the program has grown to four fridges at various locations around the city, and two more waiting to be installed.
No city funds are used to sustain this program. Aside from a one-time grant, the entire initiative is community run. Local businesses donate fridges and electricity, the Malden Teen Enrichment Center decorates their protective boxes, existing organizations provide food and volunteers restock them every week.
Much of the food comes from an organization in Arlington called Food Link, that saves unused food from local grocery stores.
"Councilor Spadafora and I teamed up with them after learning about that particular organization when we volunteered at the Warming Center," Sica said, "because the Warming Center is also a recipient of the rescued food from this nonprofit."
Other community based organizations that contribute to the Community Fridges include Bread of Life and the Cambridge Health Alliance.
Linda Cochran, a longtime volunteer with Bread of Life, helps to clean and restock the fridges every Thursday.
"Over the last four years, these charitable organizations' collaborations [have] only made each other stronger," she said. "People in Malden have kind hearts."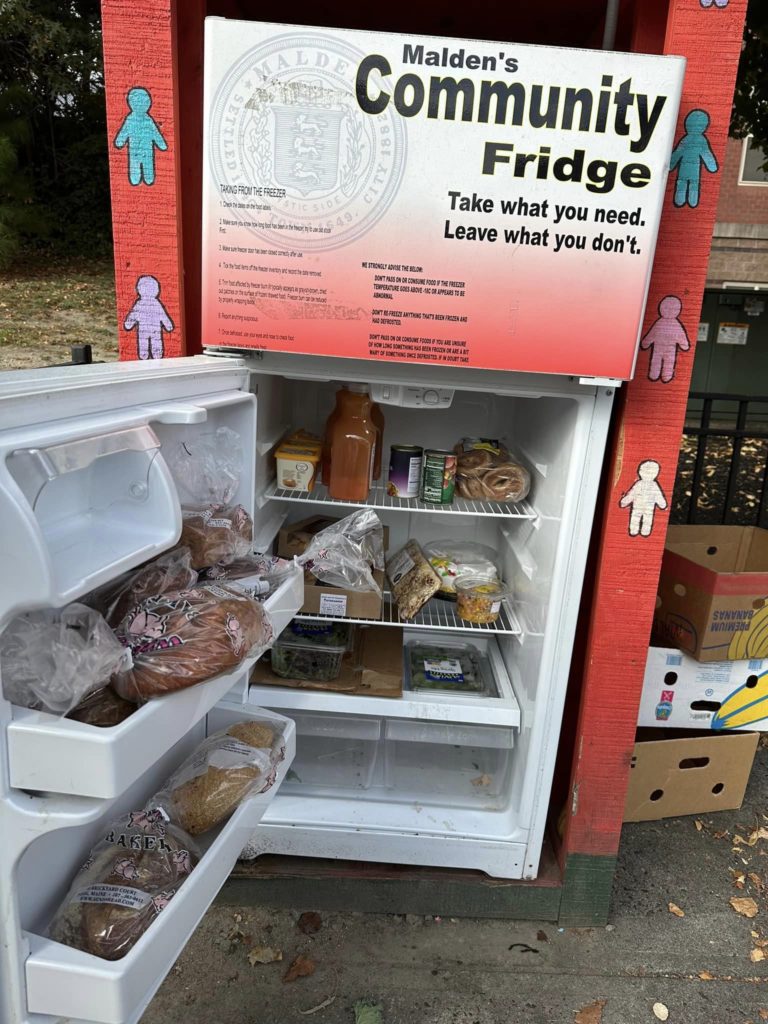 Individual members of the community are also encouraged to help stock the fridges with their extra groceries, supporting the effort to reduce food waste.
"Everybody's guilty of buying more than they need, and then they don't end up using it by the time they're supposed to use it," Sica said.
The Community Fridges, which are available to access 24/7, provide a private, judgment-free option for people to get the help they need to feed themselves and their families with healthy food.
Spadafora said, "we're trying to put in the fridge food that is good for them, nutritious, fruits, vegetables, milk, bread, eggs. I mean once in a while we'll see somebody put ice cream or something, like that's fine."
The installation of new fridges is a gradual process that has several factors to consider such as power, location, accessibility and visibility in order to best serve the community.
"We want to make them so that they're accessible, both for people who can walk and use a bike, but also people who might be in a wheelchair," Spadafora said.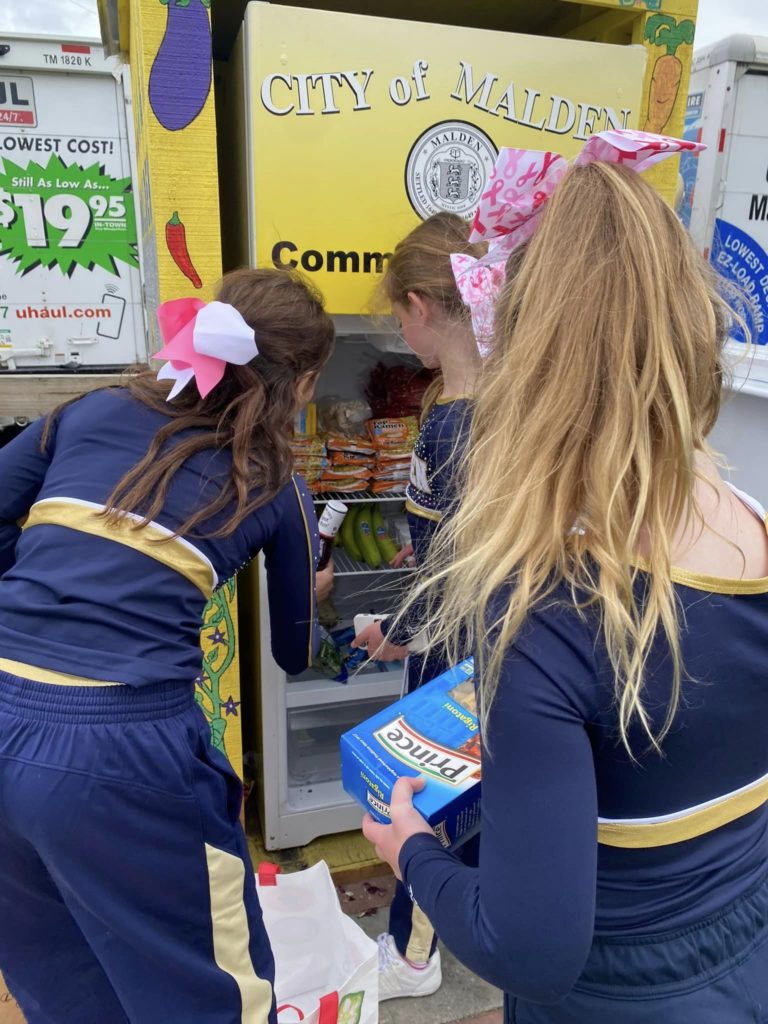 The program's long term goal is to eventually have a community fridge in each ward of the city.
Sica said, "when we originally started this I said to Craig, 'I don't know if this fridge is going to last two weeks, it may not,' and here we are [nearly three] years later."
This week as Thanksgiving Day is approaching, the Community Fridges will be getting stocked with Thanksgiving dinner staples not often found in food pantry shares. Neighbors who would like to contribute can donate to the fund through Venmo or drop off extra food at their closest refrigerator.
The locations of the four current fridges are on Canal St. across from the Cambridge Health Alliance, on the corner of Beech St. and Lynn St. in Linden Square, at the Beebe School and on the bike path behind U-Haul Storage at 420 Eastern Ave.