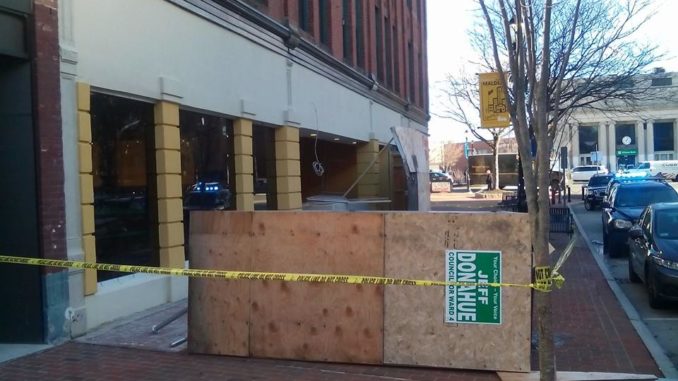 A mother was rushed to the hospital on Tuesday, December 15 when a temporary construction barrier made out of plywood fell outside of the old Granada Theatre building and former dollar store located at 21 Pleasant St. The mother's two-year-old child was unscathed by the collapse.
According to reports, the injuries were minor. One source told MATV's Neighborhood View that the wall fell on the baby's stroller but the little one was protected by the frame of the stroller. The facade fell on five people in total, including the woman and uninjured child.
A wind gust is believed to be responsible for the facade's collapse.
The building has a history of bizarre events. The Granada Theatre closed in the mid-'80s and was later demolished after two girls snuck in the building in 1987 and set a fire that destroyed the historic structure.