In May 2020, Malden Reads planned to host the Malden Mass. Memories Road Show (MMRS), a statewide, event-based participatory archiving program that documents people, places, and events in Massachusetts history through family photographs and stories stored in a digital archive at openarchives.umb.edu.
Due to the pandemic, the in-person event could not be held. This summer the MMRS team invited anyone with a connection to Malden to contribute photographs and stories online as part of the Malden Mass. Memories Stuck-at-Home Show. Through January 2021, you can take part in the online version and submit your own photos via this link.
This is the fourth profile in the series.
By Marielle A. Gutierrez
The physical places in Malden hold so many memories to its residents. However, over time, hometowns evolve—places that Maldonians frequented as a child or as a young adult are no longer there. There is no longer a physical place to attach a memory to. It is important to remember and record what is gone, or else an important piece of history is lost.
Linda Zalk (formerly Linda Mazonson) may know this better than anyone else and that is why she submitted three photos documenting her life and community to the Mass. Memories Road Show.
Linda, born in 1940, is a lifelong resident of Malden and to her it was an amazing place to grow up. She grew up in a two-family home on Daniels Street to the children of Jewish-Russian immigrants. Out of the many houses on her street, at least four were owned by extended family members. Zalk recalls, "My mom's brothers and sisters and wives and grandparents [lived in those homes]. Growing up we were always in one another's homes. We played together; we supported each other."
One of the pictures Linda submitted is of her and her younger cousin Linda Sue. They are holding the Daniels Street sign with one hand and throwing their other arm up into the air. Daniels Street is an example of the changing landscapes cities undergo with modernization and the arrival of new residents. To Linda, Daniels Street was an area in Malden that people referred to as "The Fields" because all that was there were fields of grass with cows roaming. It holds a special place in her heart because she has fond memories playing and cooking potatoes out there with her friends and family. But after World War II, the vast open area of "The Fields" became the grounds for new houses and neighborhoods. Now, Daniels Street lies on the border of the busy Maplewood neighborhood.
Also on Daniels Street, was Charles A. Daniels Elementary School, now an apartment complex. Linda attended this school as it was located relatively close to her childhood home. Once she completed the sixth grade, she continued her education at Lincoln Jr. High School on Cross Street. The school made an impression on her. Children of various enclaves of the community connected at this school—everyone was friends with one another; their background did not matter.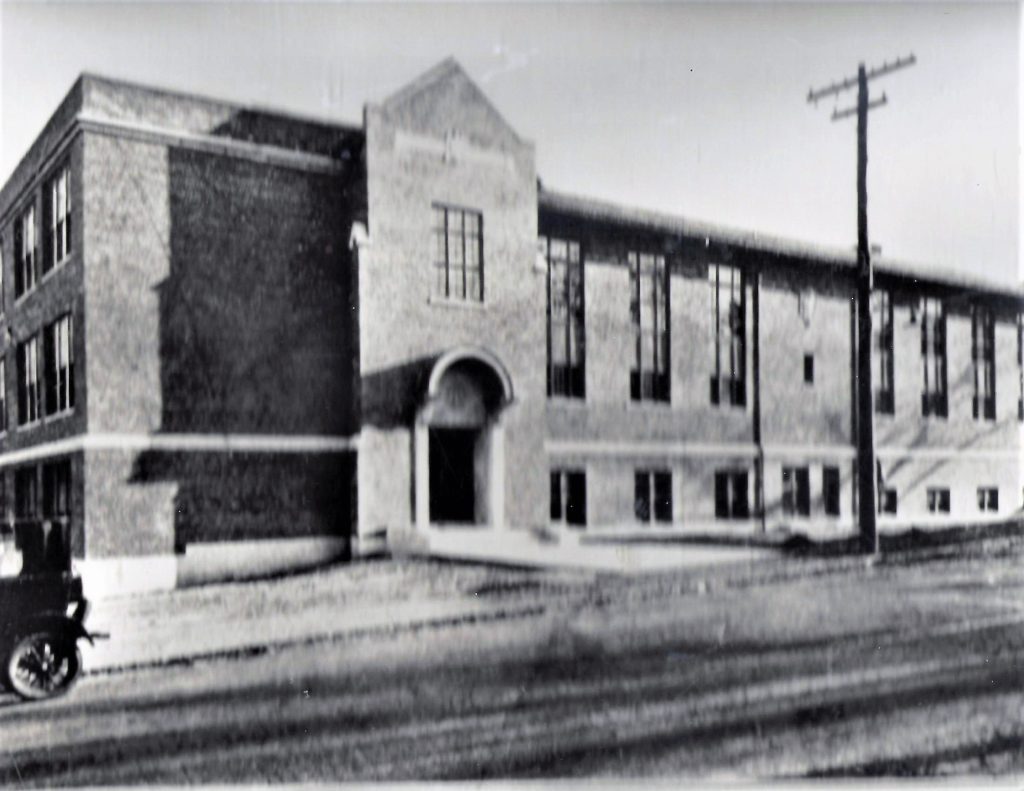 Zalk shared vivid descriptions of Malden in the 1940s and 1950s. According to her, "Malden was a very unique community. We became a real melting pot." Due to a large fire in neighboring Chelsea in 1908, an influx of Jewish citizens relocated to Malden. The Jewish community had a real impact on the city's growth and culture. An area called Suffolk Square came to be the hub for the Malden Jewish community. It was a lively area located around Bryant Street and Cross Street. Unfortunately, this area no longer exists. Suffolk Square was razed in the 1960s to make way for urban renewal projects.
Suffolk Square is dear to Linda's heart. People would go out and shop at small family-owned stores and markets, attend religious services at one of the many synagogues, watch movies, eat at Jewish delis—essentially, they could find anything they needed at Suffolk Square. Linda got to experience this all from a very young age. At the end of her school day, she would walk the short distance from Lincoln Jr. High School to her father's office at Metro Floor Waxing Co. Inc.From there she would venture to Suffolk Square and stop at Shan-Lor's, a drugstore, for a snack and visit other shops on the way home to Daniels Street.
As a young girl, Linda would also frequent Suffolk Square to visit her grandparents at their grocery store. While visiting, she would help out her grandparents—helping sell all the penny-candy and weighing the potatoes, among other miscellaneous jobs. Hilariously, she was too small to see her customers over the counter, but that did not stop her from getting on a stool to finish her transactions.
Another Suffolk Square business that Linda remembers visiting is the Capitol Theater, which was located on Bryant Street. During this time, Malden had a plethora of movie theaters. Movies were the place to go to and everyone would spend a good amount of their weekend watching double features, which was fairly easy to do since the price of admission was between $0.12 and $0.25. Linda recalls, "All the kids in the neighborhoods would all go there. No adults would ever go on a Saturday afternoon because all the kids would be there, and they were really rambunctious."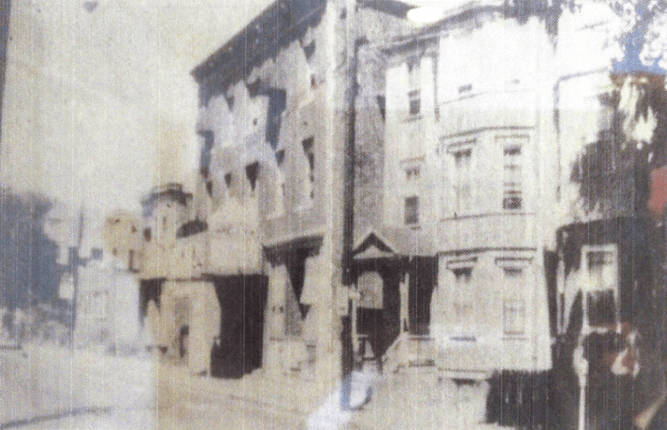 For Linda, the most important thing to remember about Suffolk Square is its tight-knit community. "Everyone knew one another," she explained, "You knew immediately they would take care of you because they knew you." Linda's grandmother, for instance, did her best to show support for her fellow Maldonians during times of need. During the Great Depression and during WWII she would make sure that everyone who came to her grocery store had food to give their families—even if they could not afford it or did not have enough rations for a specific item. Linda and her family carried on this attitude throughout their lives.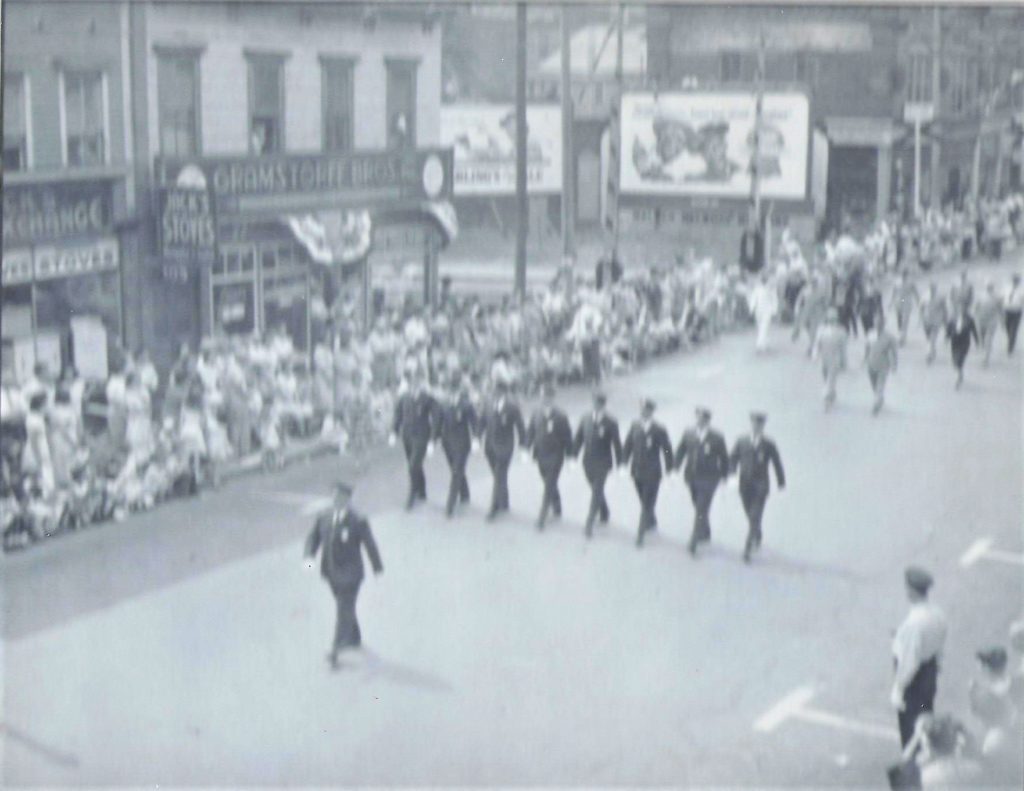 In 1957, Linda graduated from Malden High School. From there she went on to study at Fitchburg State College and earned her degree in Special Education in 1961. After earning her degree she married Allan Zalk (a Malden native whose own family had ties to Suffolk Square; his family owned Jack's Stove Exchange on Ferry Street) and began her teaching career as an educator for children with special needs in Natick. After teaching for a couple of years, Linda and Allan briefly left Massachusetts for New York City. While in New York, Linda furthered her education at Yeshiva University.
Once she received her M.S.Ed. in Special Education from Yeshiva in 1965, she continued her work as an educator for students with disabilities—working with children with moderate and severe disabilities. This career choice made sense for her because it carried on her family's legacy of humility and compassion. While growing up, Linda's mother welcomed children with special needs to their home. She offered the children support and would make sure no one taunted them. Ultimately, special memories like this one led Linda and Allan back to Malden—to the community they loved so much.

Zalk chose to share many memories about the Jewish community and the importance of religion in her life. Her grandparents played a big role in Malden's Jewish community. Her grandfather was one of the founders and builders of the Agudas Achim synagogue, which had a strong, vibrant congregation. Membership increased rapidly after the synagogue opened its doors in 1901 or 1902. And by 1956 it reached an important milestone in dedicating the Samuel Solomon Auditorium. It was a great accomplishment of the Jewish community; they were able to build a space for religious activities and parties. The Agudas Achim was torn down in 2003, after the congregation merged with Congregation Ezrath Israel Congregation and became Congregation Agudas Achim-Ezrath Israel.
Zalk's contribution to Mass. Memories Road Show is important. Many of these buildings and physical spaces were a staple of Linda's childhood. They are no longer here. Despite the absence of her childhood places, Malden is Linda's home. She had such a great support system and made many friends in this city—people who she is still in contact with today. There are no pretenses with any of her Malden childhood friends and contemporaries. They understand each other and look after one another. Someone is always ready to lend a hand.
Marielle A. Guttierez is a student at UMass Boston and served as an intern for the Mass. Memories Road Show.
---
Read previous profiles in this series:
Malden Memory Makers: Birukti Tsige on culture, family and community
Malden Memory Makers: Ron Cox stands up for history at a young age
Malden Memory Makers: Neal Anderson makes politics a family affair
And related to the Mass. Memories Road Show
From San Francisco to Malden: My Father's Journey
As soon as it is safe to do so, the MMRS will visit Malden to collect more materials at a live, in-person event. Through January 2021, you can take part in the online version and submit your own photos via this link.The program is produced by University Archives and Special Collections in the Joseph P. Healey Library at UMass Boston.