By Amanda DeRosa
On the Brooks Estate in Medford, once a part of Malden, there is a brick wall about three feet high, built by an enslaved man named Pomp. Pomp's Wall serves as a reminder that there were enslavers in New England, just as there were enslavers in the South.
"It is important that people understand that Northern slavery was significant and involved tens of thousands of enslaved people," said Dora St. Martin, director of Malden Public Library, who is leading a long-term research project, titled "Black Lives (Enslaved and Free) in Colonial Malden."
"This project hopes to provide a view into the lives (of) free and enslaved Blacks in Malden from 1760 to 1800. The project will allow us to understand the centrality and importance of African Americans in the history of the founding era of Malden," St. Martin said.
St. Martin recently hosted a public Zoom lecture event, detailing updates on the research team's findings. The lecture was funded in part by Revisiting the Founding Era, a four-year national initiative of the Gilder Lehrman Institute of American History presented in partnership with the American Library Association, and the National Constitution Center, with generous support from The National Endowment for the Humanities, according to St. Martin. The American Library Association (ALA) is the largest non-profit library association in the United States.
"Slavery is often taught as something that was most prevalent in the early economy in the Southern, Confederate states. However, this is untrue — slavery was a large part of Northern economy in the early history of the United States. "The North lacks a public landscape that reminds of this past," St. Martin said.
In the May 26 lecture, St. Martin described the work being done to map slaveholder families in Malden, including familiar names such as Lynde and Sprague. Even more importantly, St. Martin has discovered the names (or given names) of people who were enslaved in Malden, by these families.
These names can be hard to find. Often, people who were enslaved were given new names, or original surnames were taken away. This erasure of identity transcends the historic record; without last names, histories become harder to trace; name changes skew timelines of the truth; even birth dates were changed. The enslaved were not allowed to have identities and their memories have been lost to the historical record.
However, St. Martin is combing archival records to discover what she can. Some full names of those enslaved in Malden have been recovered or at least the names that were given by the enslavers. Names include: Pomp/Pompey Magos, Ephraim Pomp, Ann, Jack, Thankful, and William Welcome, Lydia "Liddy" and Simon Knights, and Zipporah Barjina.
St. Martin noted problems with colonial-era archival records are becoming more apparent in the world of libraries, archives, and museums as society becomes more cognizant of history and the power dynamics that influenced the keeping of these records. Researchers must delve deeply into first-hand documents, such as slaveholder journals and personal correspondence, for clues about the lives of the enslaved — who were not allowed to keep records of their own.
For the past ten years, St. Martin has been researching radical abolitionist James Redpath, which has led to information on other Maldonian abolitionists, such as Marvin Lincoln. Lincoln helped to form the Anti-Man-Hunting League, which used "any means necessary" to stop slave-hunters seeking fugitive slaves. By researching records of those who were against slavery, there is an opportunity to find more specific information about the dynamics of slavery in the Northern states.
St. Martin is hoping to gather a group of researchers interested in this project to help uncover more information about Black lives in colonial Malden and to highlight voices of a forgotten past. Although researching enslaved lives in Malden is notoriously and systematically difficult, it is possible.
"There are many lives that can be researched. If people are interested, they can pick an enslaved person to research so we can know more about their life," said St. Martin. "The first thing someone should do is read Deloraine Corey's History of Malden's chapters on poverty and slavery."
The book, The History of Malden, Massachusetts, 1633-1785, outlines an early history of Malden, and can be found at the Malden Public Library or online. The book provides some information about enslavers and those who were enslaved in Malden, such as Phyllis who was enslaved by the Rev. Mr. Willis of Malden. as well as a woman named Violet, who was enslaved by a Mr. Ebenezer Pratt of Malden.
"This project hopes to provide a view into the lives (of) free and enslaved Blacks in Malden from 1760 to 1800. The project will allow us to understand the centrality and importance of African Americans in the history of the founding era of Malden," St. Martin said.
If you would like to learn more about this project, watch for upcoming lectures from Malden Public Library and/or blog updates at: www.maldenpubliclibrary.org. Contact the MPL at info@maldenpubliclibrary.org.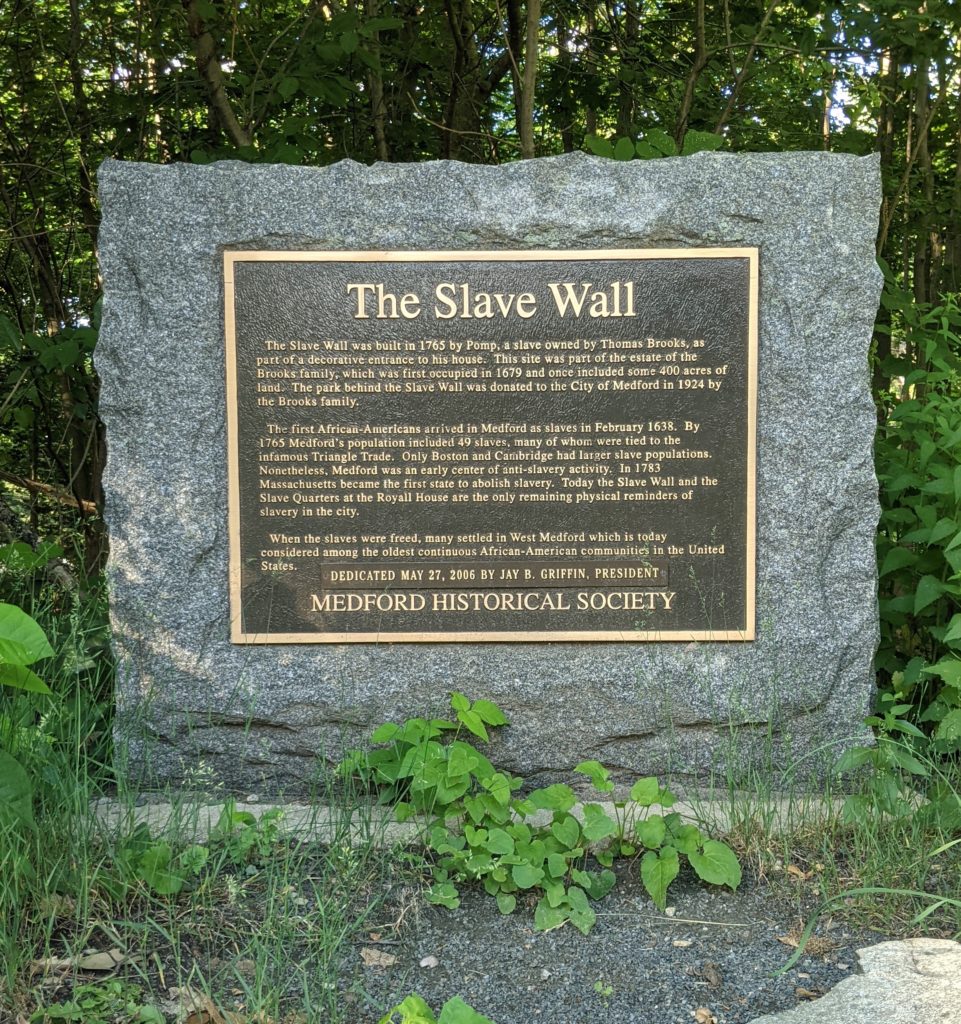 Amanda De Rosa is a citizen journalist for Neighborhood View and currently a graduate student at Simmons College in Library Science.