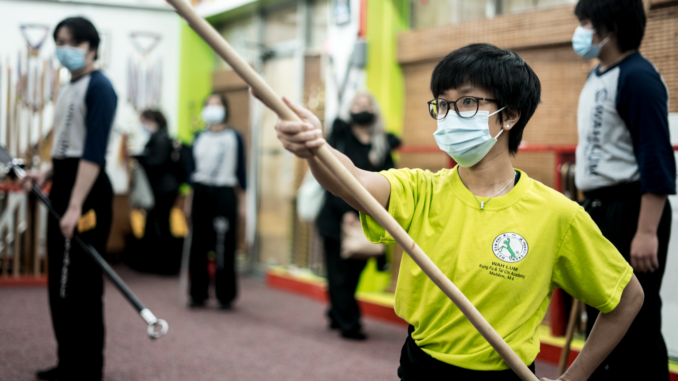 A look at Wah Lum Academy, District Kitchen, and the Chinese Culture Connection.
By Saliha Bayrak and Kyla Denisevich. Photos by Keren He.
What started off as martial arts lessons in the driveway of Mai Du 15 years ago is now the nationally renowned Wah Lum Kung Fu and Tai Chi Academy in Malden and Quincy.
Lined with a diverse array of businesses and organizations, Malden is a microcosm of a culturally rich world. Many of these locations are owned and operated by Asian Americans — entrepreneurs and community leaders like Du who are shaping the city to reflect their culture.
Asians are the second-largest ethnic group in the city, comprising 22.5 percent of the population. Asian Americans have made unmeasurable contributions to the city and played a significant role in the community, which sometimes goes under appreciated.
Denzil Mohammed directs the Immigrant Learning Center's Public Education Institute, which works to educate Americans about the contributions of immigrants. "More than 11% of immigrant Asians in the U.S. are self-employed, meaning they're entrepreneurs, they have some sort of business," with restaurant and retail being the most represented industries, he said.
"I think there's still so much misinformation about immigrants," said Mohammed. "Despite the fact that we are so fortunate to live in a place where we can walk down one street and eat Thai food and Vietnamese food and Chinese food and Mexican food, and Middle Eastern food….we don't really recognize that there are places in the U.S. where you can't get Chinese food."
Asian Americans have endured unprecedented challenges to their businesses and livelihoods in the last year with the COVID-19 pandemic and the xenophobia that has accompanied it.
Du, the owner and chief instructor of Wah Lum Kung Fu and Tai Chi, has first-hand experienced years of entrepreneurship, community leadership, and now, surviving a pandemic. She addressed those who may view the Asian Americans in the community as "perpetual foreigners."
"We're not foreigners. We're here, we're fellow Americans, we're fellow neighbors…we belong here just as much as anyone else," said Du.
Despite the obstacles, Asian American business owners and community organizers continue their work with passion. These are three Asian American-owned businesses and organizations among the many that are making a difference in Malden.
WAH LUM ACADEMY of KUNG FU AND TAI CHI: MAI DU
As a young girl, Du had a passion for martial arts that could not be contained by others' ideas of who could practice it.
Du left Vietnam as a young girl and stayed in refugee camps before settling in Chelsea, Mass., where her interest in martial arts began. Although many believed that the martial arts were not for "girls," she practiced for years before deciding to share her expertise. Du then opened the Wah Lum Academy of Kung Fu and Tai Chi in Malden, an extension of a national system.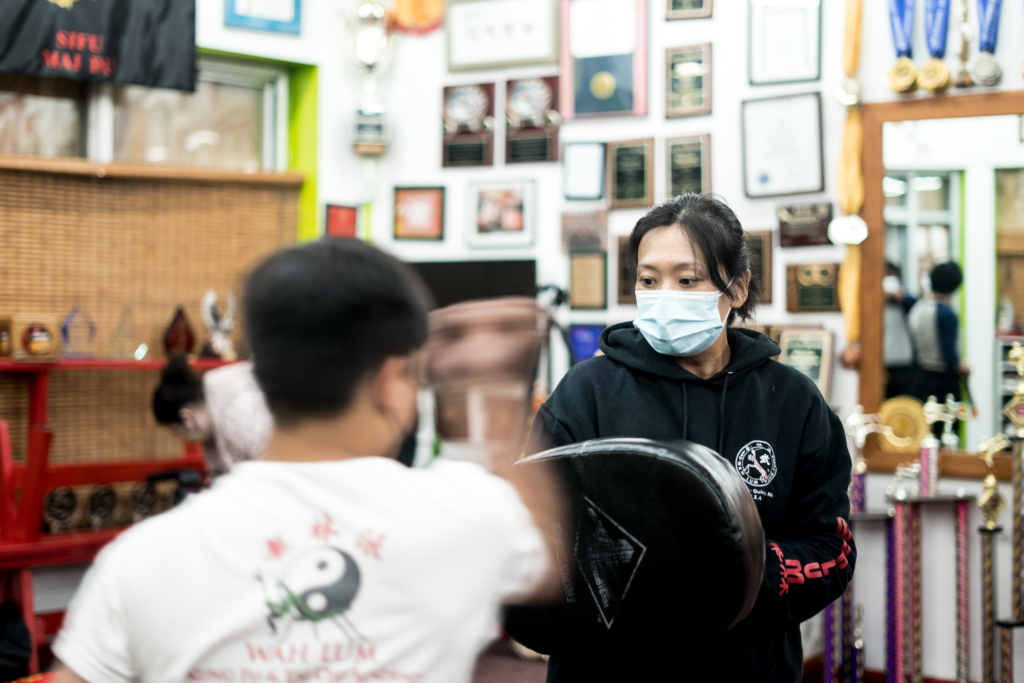 Du explained that she started the academy at a time that Asian Americans had less of a presence throughout the city. Asian Americans in the community then did not have the plethora of cultural restaurants, medical centers, and marketplaces that can be found in Malden now, making the start of the academy an even more significant moment.
Du says that the presence of the academy has "become a landmark for both the Asian American community as well as the community at large in Malden."
"We've just been so active in the community," she added.
Since its inception, she believes the academy has become "both physical and emotional, psychological, educational and political center for a lot of community activism."
Wah Lum offers kung fu and tai chi lessons to those ranging from young children and adults. However, it does not only exist as a martial arts academy but as a cultural and community center as well. Du explains that the location has also been the birthplace of the Greater Malden Asian Community Coalition (GMAACC) as well as the physical space for Malden Neighbors Helping Neighbors for the last few months.
Du describes the academy as a space for "community building, promotion of good values, both in the sense of, health and fitness, but at the same time, mind, body, spirit, social justice, equity and inclusion" as well a "educational and political center for a lot of community activism."
Du believes that it is critical to have Asian-owned businesses in the city that are culturally sensitive and inclusive.
"I know how important it is for elders or working adults to be able to conduct their needs, in and around the city that they live in," said Du. "It's very dignifying…it's kind of logical and sensible to be able to do that."
She also emphasizes the importance for Asian youth to have representation within the storefronts that line the streets that they live within.
"These businesses are filling in the gap between public services that are not there yet," said Du. " It is so affirming to their self worth, and personal identity, to know that your own culture is valued, is visible, and embraced. And to be able to see things around you publicly, that is affirming to who you are, the culture and the heritage and the traditions and the color of skin that you're born into."
Du also considers her academy to be "hub for addressing Asian-American issues."
Wah Lum recently resumed in-person lessons after more than a year of being shut down due to COVID-19. Although her business has not been severely impacted by the rising anti-Asian sentiment, she recognizes that many have.
"People were afraid of going into Chinese restaurants and Chinese businesses," said Du. "It was a horrible, horrible time."
As her academy and many other businesses reopen, Du urges everyone to support local businesses, including Asian-owned businesses. She also hopes that new students who "never had the courage or the motivation to actually take action," will give kung fu and tai chi a chance.
"Give us a try," said Du.
DISTRICT KITCHEN: STACEY ZHANG
Stacey Zhang, owner of District Kitchen, migrated to Malden 16 years ago from Qingdao, China, a beautiful sea-side city, where she grew up surrounded by crabs, oysters and clams. District Kitchen's seafood menu is Zhang's mission to share authentic Chinese seafood with her customers.
"This distinguishes me from anybody else. I like to share the culture of the food because China is so big," said Zhang. "Most of the Chinese here are from the south part of China, and I'm from the east. So the menu is a little bit different from the restaurants in Chinatown or Quincy."
Of the Asian businesses in the greater Boston area, Chinese businesses have the greatest representation, followed by Vietnamese businesses. Despite this, Zhang believes her kitchen brings a unique flavor because of her roots from Qingdao.
"That's why if you look at my menu, you will see wild dishes. I serve a whole fish with a head and tail," says Zhang.
Although her family was involved with the restaurant business when she was young, Zhang's entrepreneurial journey was not a straight line to success.
When Zhang was 12 years old, she worked at her parent's restaurant in China. She went to the Netherlands for college and later worked as an intern in the United States. After migrating to the United States, she operated a cafe and a frozen yogurt shop before opening District Kitchen.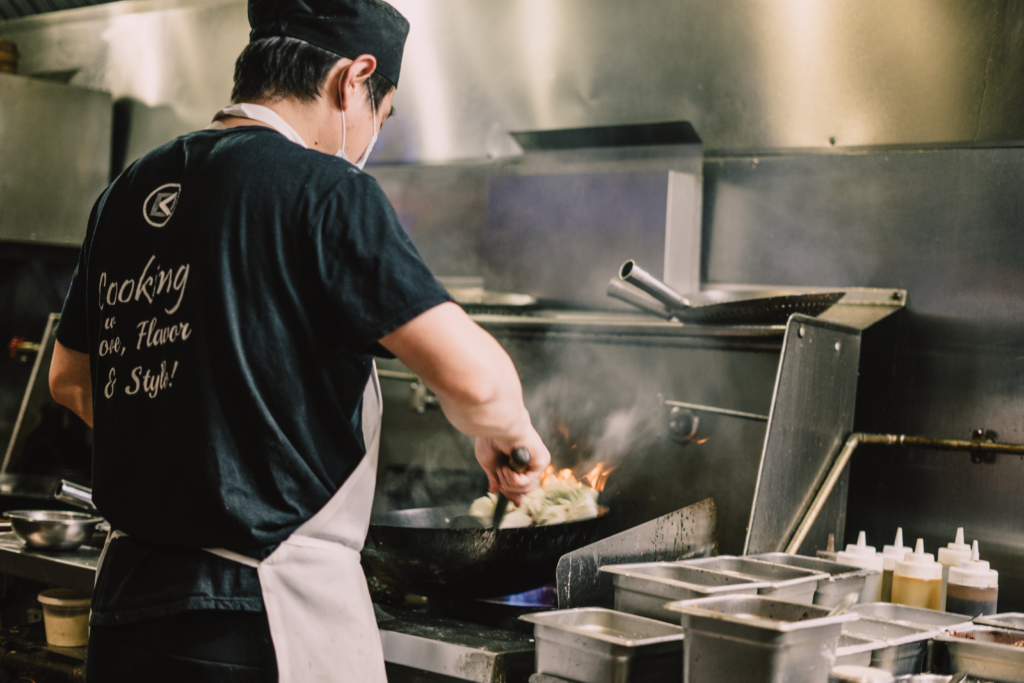 Zhang's vision and passion has been the foundation of her successes. For instance, when Zhang first saw the building for District Kitchen in 2017, she recognized it was in a difficult location because of the parking, but she says "I saw a lot of potential. So I decided to take this opportunity."
Now, District Kitchen now has more than 2,000 followers on Instagram. Zhang said achieving and maintaining this success is not easy, especially due to the challenges that immigrant entrepreneurs face.
"I have a dream to have my own restaurant, and as an immigrant it's very difficult for us. We have to build everything from scratch," said Zhang.
Also, Zhangs says operating District Kitchen in a competitive market saturated with restaurants brings its own challenges. Zhang constantly learns new marketing techniques.
"Marketing is everything, because I'm not only competing with the restaurants in Malden, but also with the entire Boston because people go on social media to find restaurants," said Zhang. "So I have to be creative. I have to keep on top of everything all the time. Because I'm still fairly new here. So that part to me was very difficult."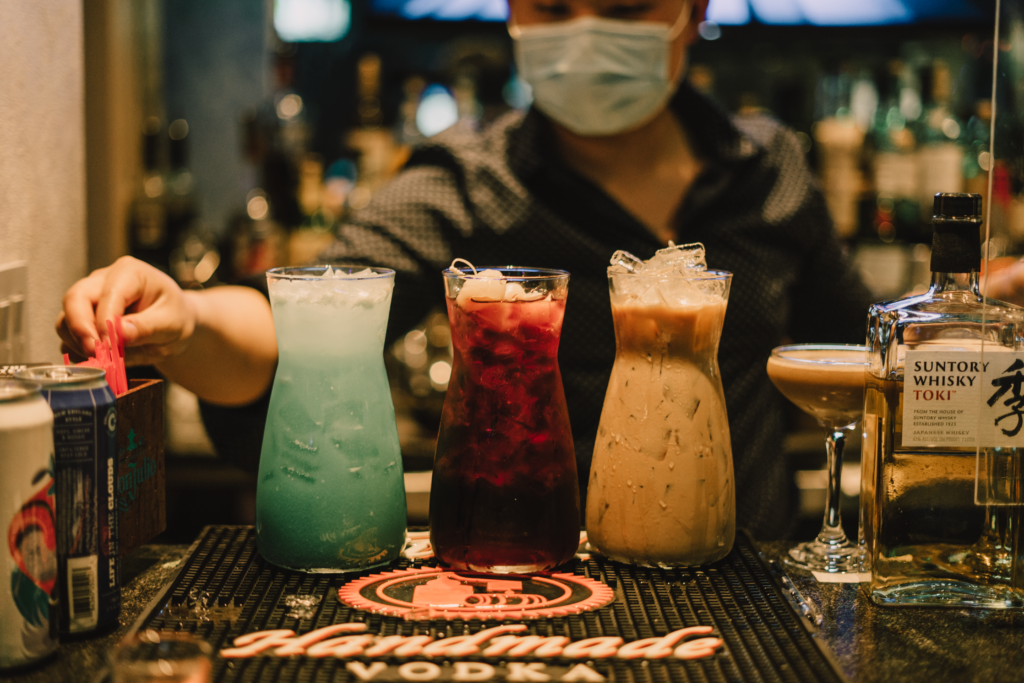 Zhang has Hispanic, Asian, and white customers, as well as customers from different parts of China, with whom she finds herself in conversation without through her day.
"I also learn from different other cultures. We have conversations about how we cook the fish differently. That's what makes America so good, because it is a blended culture. We accept each other," said Zhang. "So I'm very happy to be part of the Asian culture in the United States."
Customers of District Kitchen, who travel all the way from New Hampshire to try the food, are just as passionate about the restaurant as Zhang. Koko has been a regular at District Kitchen since its opening. He described the restaurant as "an actual gem to the Malden area" as well as a "funky, groovy, hideout."
"We are very fortunate to have District Kitchen…the food is perhaps the best authentic Asian cuisine around," said Koko. "In addition the reception here is extremely warm."
Koko fervently recommends the restaurant to anyone in the area.
"If you live around Boston and you don't experience District Kitchen, you are missing out. This is the place to be…without a doubt you have to come out," said Koko.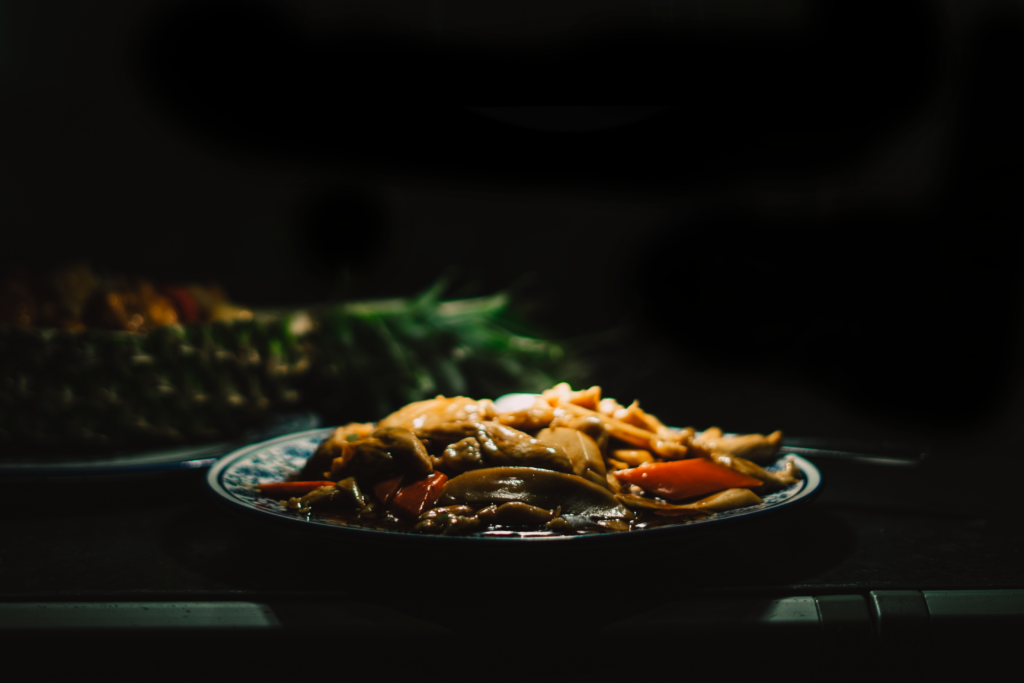 Zhang has not only persisted through personal trials and struggles as an Asian American business owner, but like Du, is also a female managing her business in a field that is male-dominated. Out of the 4422 businesses in Malden, only 1401 are women-owned.
Zhang hopes that her success is a testament to the other immigrants and women in the community who are pursuing their dreams.
"I want to prove to all the women or Asian women to step up and just keep fighting for what you want," said Zhang.
She also wants her children to see the number of opportunities that they have in front of them.
"That's why I always tell my kids to dream big, and keep dreaming, because everything is possible in the United States. I love this country, they gave me an opportunity, and I will fight through it," said Zhang.
CHINESE CULTURE CONNECTION: MEI HUNG
Mei Hung, the executive director of Chinese Culture Connection (CCC), considers herself the bridge between Asian culture and other cultures in Malden.
Originally from Taiwan, Hung came to the United States to attend Tufts University. She became fascinated with American culture. Hung would ask classmates many questions about American culture, until one day a friend said, "Hey, why don't you tell us about your culture," said Hung.
As someone born in Taiwan, Hung says she "breathed" and "lived" her culture but felt she didn't know enough about it to share it. Hung believed that if she couldn't appreciate her own culture, it would be difficult to do the same for any other culture. Hung was also held back by her limited English at the time, which prevented her from being able to describe her culture to others.
"It helped me to realize that if I don't know who I am, it is very difficult for me to appreciate, truly appreciate, any culture, anyone, or anything in a genuine way, " Hung said. "I became a more curious student of my own culture because I wanted to know more about who I am."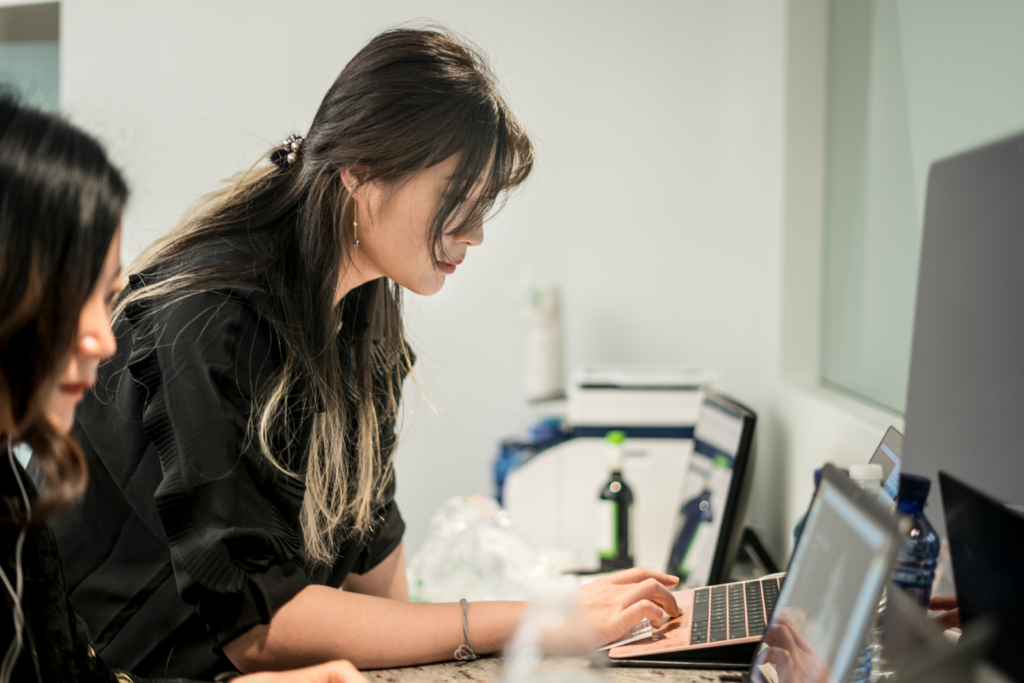 The CCC organization was near closure when Hung was a volunteer in its earlier years as the previous founder grew tired of working a non-profit without much financial support. Hung, believing the CCC to be an incredible organization, took over.
"Running a non-profit organization is not that easy to do, because there's not much money to be made. It's about hard work," said Hung. "You need to have a certain sense of commitment and believe in what you do."
Immigrants and minorities have a very large presence in Malden; 42.6 percent of the population is foreign-born and 1,829 out of 4,422 businesses are owned by minorities. Hung brought CCC to Malden when former Mayor Richard Howard encouraged support for the growing Asian population.
"My role is really to generate some curiosity, have some more dialogue, and create some kind of engagement with each other," said Hung. "I'm here to be the bridge of the community and I think we have been doing a good job so far. We're making a lot of friends and collaborating with our community groups. And, you know, I think that's the place to be."
Currently, CCC doesn't have a physical location due to COVID-19, but are in communication with the YMCA and other partners to find space to hold their meetings.
"Unfortunately, after the pandemic, everything has been suspended. We're told that the space won't be available for us for the foreseeable future, we are in limbo," said Hung. "That is really our biggest headache. We hope to be able to overcome that type of situation soon, so that we can continue our services."
In light of the rise of Asian hate crimes, Hung is thankful to have the CCC center in Malden. She also expresses her belief that immigrants are essential to the United States.
"To project your anger towards a certain population of groups is totally not only self-defeat, but also unproductive and also is wrong," said Hung. "No one should have any right or reason to project their anger towards anyone and project their hate towards any groups, because this country is created is derived by the immigrant population. Without the immigrant population, this country is nothing."
Looking ahead
Asian immigrants have played a paramount role in the economic growth of the Greater Boston area. However, it is often not profit but passion that drives these business owners and community leaders in what they do.
Du says that her academy helps people find "a sense of community, a sense of family, a sense of unity and togetherness," which she finds "really rewarding and heartwarming."
Immigrants can play a role in the post-Covid economic revitalization of the area. As the vaccines are rapidly distributed throughout the country and businesses reopen, many hope to return to a lively Malden.
"During the pandemic, everybody was depressed because everything we used to watch on the news were numbers of cases," said Zhang, "But now, we see the light at the end of the tunnel."
With assistance, the potential of immigrant entrepreneurs can be fully realized.
Mohammed previously spoke to a Vietnamese business owner in Worcester. He told the owner that one of his greatest challenges was having access to "built-in infrastructure…when it comes to things like the Small Business Administration that caters to foreign-born people," said Mohammed.
"Any entrepreneur has difficulty going through licensing and regulations, and taxes and things like that, but it has traditionally been a lot harder for foreign language speakers," Mohammed added.
Despite the barrier that language may sometimes create, Malden citizens can learn from each other's cultures. Hung encourages people to step out of their comfort zones and reach out to different communities to learn and truly understand what Malden "has to offer."
"Each group offers their incredible passion, compassion, wisdom, and we share so much in common in terms of values," said Hung. "As long as we are willing to open our arms, our heart, everything is within our reach, Malden is just a very unique community."
---
Neighborhood View is a citizen journalism program coordinated by UMA – Urban Media Arts (formerly MATV) in Malden.