By Saliha Bayrak
Equipped with 26 years of experience working in urban schools and a life-long pursuit of immersing herself in different cultures, Ligia Noriega-Murphy is starting her first year as the superintendent of Malden Public Schools.
Malden is a new environment for Ligia Noriega-Murphy. Malden has a much smaller student population than Boston, where she previously worked in public education. Originally from Guatemala, Noriega-Murphy also graduated high school from Boston public schools. Yet, Malden is "so diverse with small communities that are so rich in different languages, different cultures," she said.
"There's a lot of people that are so invested in making this district powerful and so unique and different. And that's my job now, to make sure that we are going to be the best district in the nation," Noriega-Murphy said. "I am already embracing how people just love the city."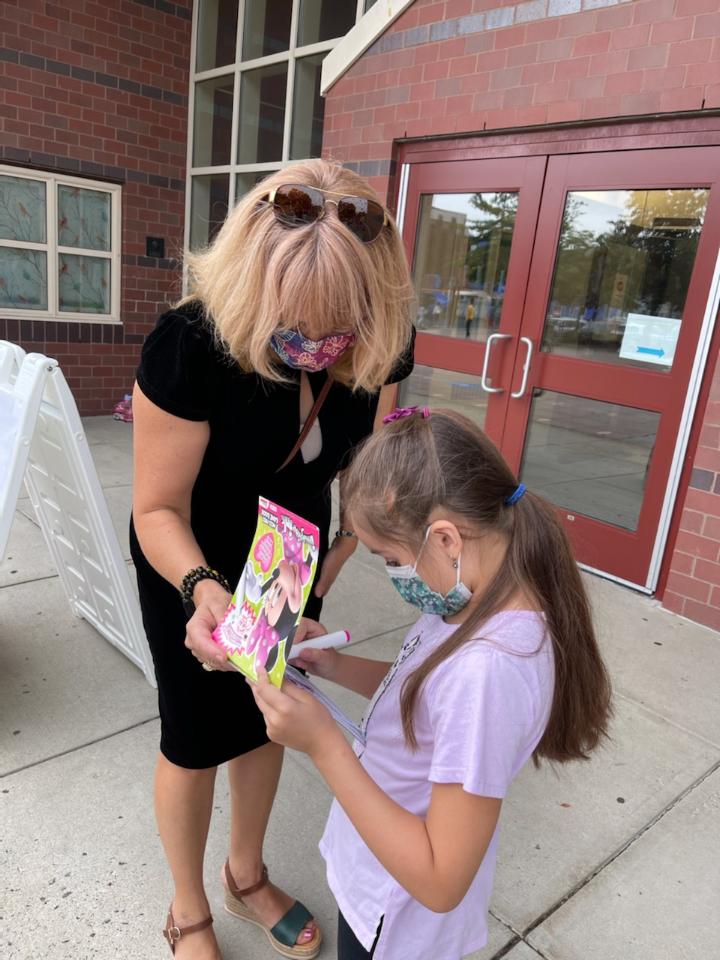 Throughout her job interview process, Noriega-Murphy had a few opportunities to interact with the community that she would soon become a part of. A few of the things that struck Noriega-Murphy during this period were the grievances of parents regarding translation services and the experiences of students surrounding their race and ethnicity.  She also appreciated that translators were present at her second interview.  
"I fell in love with the people, and with the students, with families…what they were saying really touched my heart…one parent said, well, things are not translated, sometimes we don't have access to what school committees saying or doing," Noriega-Murphy said. "I believe that's critical, that information is power for the communities."
Noriega-Murphy used these conversations to inform what she should focus on when she took on the role.
Noriega-Murphy has previously worked as a teacher, school leader, and assistant superintendent. She was a founding faculty member of the Boston Arts Academy, the first performing and visual arts school in Boston, where she created a curriculum in four languages and an international exchange program. Noriega-Murphy was also the first female and Latina school leader at the English High School. Originally from Guatemala, Noriega-Murphy graduated high school from Boston public schools.
She has a Bachelor of Arts in Art History from UMass Boston, a Master's degree in Management from Cambridge College, and the real-life education she has received from visiting 38 countries. 
Noriega-Murphy acknowledges the challenges her new role will have, especially regarding policies and procedures. The issue of the COVID-19 pandemic is also still present − she plans on putting sanitation stations throughout the schools and also providing the option to get vaccinated at school.
After looking at the results from a survey that the Malden Public Schools had sent to parents regarding their feelings on returning to school, Noriega-Murphy was "surprised that a lot of people want to come back to school, they want to send the students back to school, and they have to also work."
Noriega-Murphy is also considering creating before-school and after-school programs for students with parents who work and need "extra time," especially as parents send their children back to school after a long period of learning from home.

Noriega-Murphy also hopes to be able to deal with the issues students have struggled with for decades, perhaps now in different ways, including mental health.
"I want to pay attention to how curriculum instruction is delivered in every single school, how students are given the opportunity to have wraparound services. By that I mean, the social-emotional component," Noriega-Murphy said. "I want to include the mental supports that some students need because [of] depression coming from COVID, so many things going on in the community that is affecting students emotionally, mentally."
Noriega-Murphy points to the newly approved health center for the high school as a point of support. She also stated that mental health must be treated in students in a way that is culturally sensitive. She has spoken to the Greater Boston Asian American Association regarding how mental health issues are viewed in different cultures.
Noriega-Murphy is also preparing to deal with issues of microaggressions, discrimination, and bullying within the schools. She emphasizes the changes that must be made regarding hiring practices as well as the documentation of incidents. Noriega-Murphy hopes to continue developing a form that all students will be provided with, where they can report incidents of discrimination and bullying.
"That's the number one rule for me: respect…you can agree or disagree, it's the way that we agree and disagree and how we can communicate with each other [that matters]," said Noriega-Murphy.
To prepare for the beginning of the new year, Noriega-Murphy is putting into place a collection of new procedures. These include requiring central office employees to be in school for the first week, observing where openings in staffing remain, measuring air quality to be COVID-safe, and creating a refrigerator magnet with the phone numbers of all the schools to be given to families. She also will focus on hiring new social workers and parent liaisons for every school, who conduct home visits to ensure food and water are provided, make sure that parents understand the enrollment process and thus strengthen communication with families.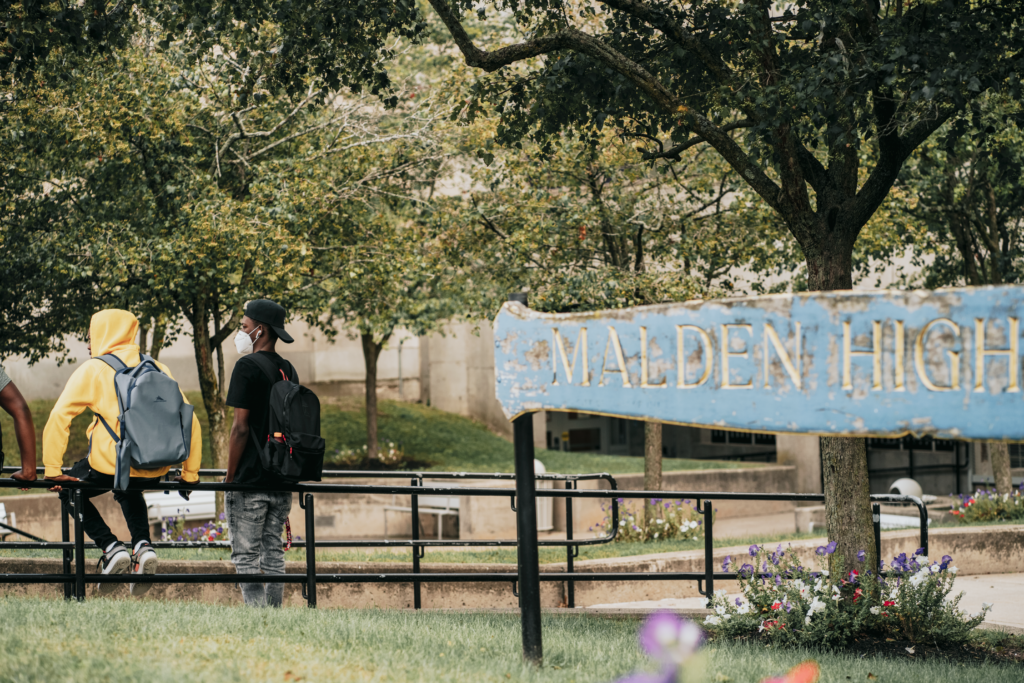 Amid all of the planning and preparation, Noriega-Murphy returns to her primary goals.
"I want to make sure that we get some type of normalcy, to make sure the year starts very strong…we need to go back to literacy and numeracy because we know there was a gap in learning," Noriega-Murphy said. "And we want to make sure that students are in the classrooms learning and engage in their learning, and we want to put all the wraparound services that they need in order to be successful in the classroom."
Noriega-Murphy said she hopes to retire as the superintendent of Malden Public Schools. For now, she is excited that the new year has begun.