By Saliha Bayrak and Martha Bezzat

As a group represented in the census, the exact number of people of Middle Eastern and North African (MENA) descent is difficult to pinpoint in any given city. However, with specialty markets, restaurants, and more, they have an undeniable and active presence In Malden.
The Malden Islamic Center, which "strongly believes in the importance of establishing good, strong and positive relationships with our community," is one resource for followers of the MENA community's predominant religion, Islam. The center and mosque offer five daily prayer services, as well as Friday and Eid prayer services "to accommodate the large Muslim community living in Malden and the surrounding areas."
One particularly large group from the MENA community, Moroccans, run businesses and organizations in Malden and, through them, share their expertise, values, and culture. Many Malden residents who originate from Morocco make an impact in their community through women's outreach, special services, and cultural experiences.

Souad Akib, Founder of American Association for Arab Women (AAAW)

The idea for American Association for Arab Women came to Soaud Akib during the time of the Arab Spring, a period of political uprising in the Middle East and North Africa, when an influx of Arab immigrants came to Malden and searched for assistance in assimilating to the new country.

At the time, Moroccan-born Akib worked at a bank and was an unofficial resource for the Arab immigrants who were looking for a familiar face in their new surroundings. They would often come in and ask her for help in translating their mail, filling applications, or answering the phone – routine tasks that had no guidebook for non-English speakers.

As the needs of the Arab immigrant community increased, so did the need for an official title for the services that Akib offered. So, Akib and a group of her friends, who would periodically meet to discuss these issues over coffee, decided to create the AAAW in 2010. Akib noticed that the association allowed them to earn the "respect" and serious regard of the other service providers.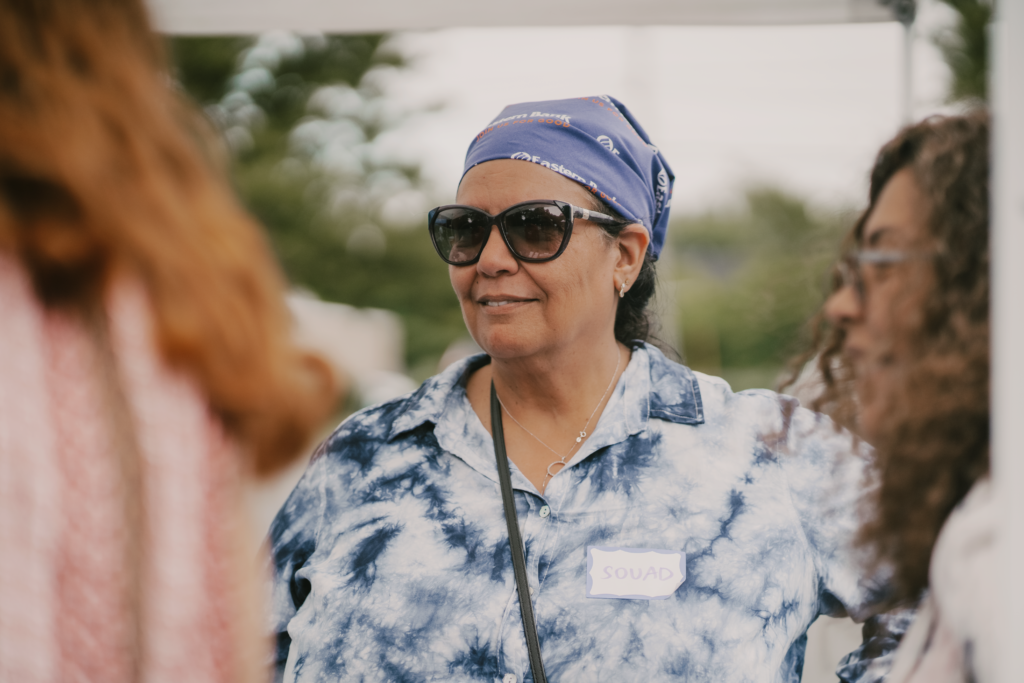 Akib is now the executive director of the non-profit organization that is "dedicated to improving the lives of Arab Women in the state of Massachusetts."

"The AAAW's committee brings together these women, who recently have come to the U.S., with more established immigrants to discuss problems and find better ways of coping with social challenges," the association's website reads.

They chose women as a central focus of their association "because we thought, if you take care of the woman, you take care of the whole family," Akib said. However, the association's services are not limited to women, or citizens of Malden, as they serve a broad community in Malden and surrounding towns and cities.

Akib mentions that the biggest needs of the Arab community, which the AAAW provides service for, is assistance with school registration and education on children's rights, translations and interpretation services, connecting people to English classes, education around Islamophobia, information on voting, finding housing and more.

Their website offers information on school registration periods and necessary documents, as well as school and school program options.

Although the AAAW helps immigrant families as they adjust to life in America, Akib emphasizes the importance of preserving and sharing one's culture throughout the process of assimilation.

"I don't think we should lose who we are, but we can share our culture with others. We can invite them to know who we are. And again, we have to give them a chance to show us who they are," Akib said. "We should live in an atmosphere where each one of us respects the other. I think that's what I believe in."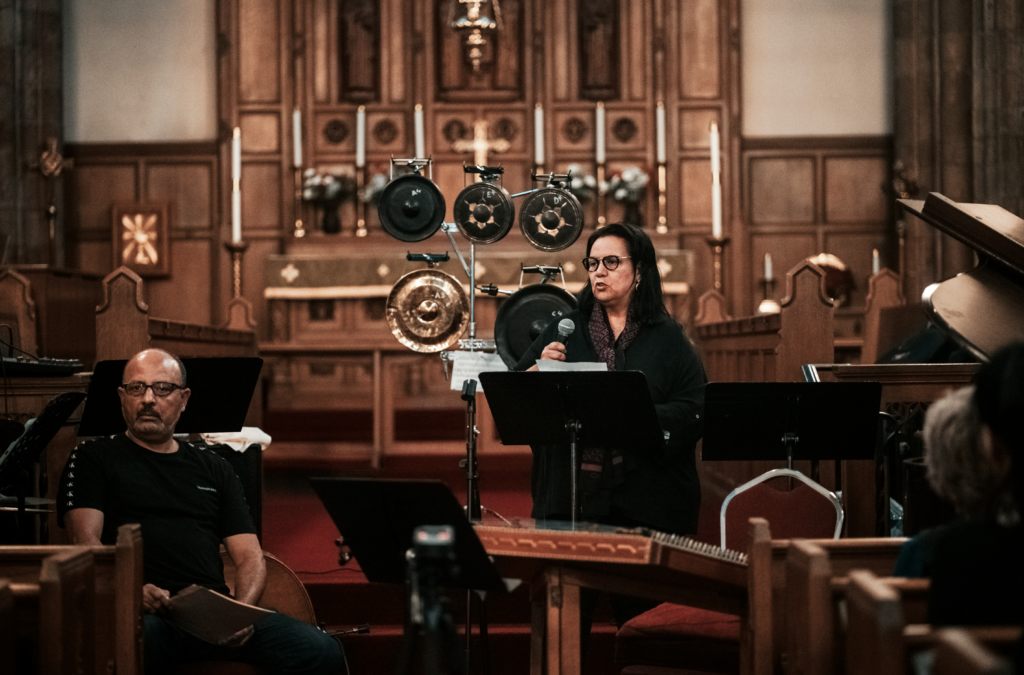 Akib describes Malden as a friendly city, and touches on the support their community receives from the local mosque, the Malden Public Library and other organizations. This April, the Malden Public Library featured a collection of Arab American poets in honor of Arab American Heritage month.

One source of Akib's drive and fulfillment is from helping young girls in the community. She tells the story of a 16 year-old girl who was living with her much-older husband, who abused and hid her green card and other paperwork from her, leaving her constrained to her home. After receiving help from law enforcement and the AAAW, she is now independent, off government assistance, and attending school.

Although the AAAW assisted her through the organization's workshops, Akib says "she did this on her own." Akib receives a Mother's Day gift from her every year. The association takes in consideration the lack of extended family for many Arab women in the United States when providing services, which is a culturally important support system.

Khadija Moukrim, Owner of Aya Family Childcare

Khadija Moukrim, originally from Morocco, began her childcare business in 2012, and decided to open her business because she wanted to work and remain a stay-at-home mom to her young daughters. Moukrim explains, "I wanted to be able to work, so I researched jobs and found that becoming a daycare provider was my best choice." She fulfilled the state licensing requirements by completing an application, attending two 5-hour orientations, and complying with a state licenser house visit and safety inspection.

In photo gallery above, Khadija Moukrim, a licensed daycare provider in Malden, creates child-friendly spaces in her home for her business. Photos provided by Khadija Moukrim.

Moukrim reflects that "the greatest reward of having a business in Malden is interacting with my community and friends." She runs her business, Aya Family Childcare, Monday through Friday, 7:30 a.m. to 4:30 p.m., which fits many parents' schedules. She chose Malden because she lives in Malden, and she says the greatest challenge has been people "trying to understand my accent and broken English." She looks after 10 children during the day and even aspires to expand her business. "That's the reason I am taking college courses – to create a daycare center."

When asked how her Moroccan culture influences how she runs her business, Moukrim said that she creates activities to explore the children's cultures. "Before the children share, I start by sharing my Moroccan traditions and the culture surrounding them. I teach the children about how the culture is predominantly Muslim." She also shares the Moroccan language with the children and teaches them some Moroccan Arabic words, "and they share some words from their language and as a class we repeat the words and learn the meanings."

Moukrim has also found creative ways to share culture through clothing and food. "I like to incorporate some Moroccan dishes for the children, and I have lessons where the children bring in traditional clothing, like a show and tell day, and they show off their interesting and beautiful clothing."

Moukrim has a diverse client base, including several Arab and Muslim families. She does think that the Arab and Middle Eastern populations are represented in the businesses in Malden, but says, "I wish that people in Malden knew more about the culture, traditions, and cuisines of the Arab community in Malden."

Addi Ouadderrou, Owner of Moroccan Caravan Tours

An unofficial "ambassador of Morocco" through his elaborate Moroccan Caravan Tours, Addi Ouadderrou warmly invites Maldonians and beyond to travel with him on highly educational, cultural tours of his homeland. He reflects, "Between the two communities, America and Morocco, a window opened, and we can coexist, share, and create better understanding."

Ouadderrou began his business over 25 years ago and originally ran both a Moroccan imports and handicrafts store and Moroccan cultural trips out of a Somerville storefront. He explains, however, "the owners wanted their building back," so he adjusted by doing private showings of the goods, which he will continue until he sells them all. After, he plans on exclusively running tours.

Many people from Malden have traveled on the tours and Ouadderrou said, "they came back satisfied and some shared articles about their trip." He has mostly American customers, but has also had Canadians, Asians, and New Zealanders, and he's kept relationships with the people who have travelled with him.

"Morocco is one of the friendliest countries on Earth, and my organization is very welcoming of all people," he said. Ouadderrou even met his wife there while she was working with a team of archaeologists.


Ouadderrou invites customers to "create a program" if they want to modify a tour on his website, which they can then share via email.

With regard to challenges, the pandemic hit his travel organization hard. On March 15, 2020, he was in Morocco, and he had to cancel many tours. But a silver lining was that his customers stayed with him despite it all, and he said, "We did fantastic in the fall of 2021 when it opened up again." Even after Omicron "postponed things," he is thrilled that, "it's now picking up again." He goes on, "I actually just got back from a tour; I go with the trip as a tour guide and work with partners in Morocco, so that, sometimes, if it's a small group, I give it to my driver and he does the tour."


Ouadderrou's confidence in his tours is matched with his historical knowledge of his home country. One of his passions is sharing about his own unique background of being from the Imazighen people (the preferred name of the Berber people), a group that inhabits the region from Morocco to Western Egypt and further south to sub-Saharan countries. "The Imazighen people were the first inhabitants of the region and the majority of people in North Africa are Imazighen."

He explains that there was a time in North Africa when Arabic was promoted over Tamazight, the language of the Imazighen people, and that many Imazighen people wanted their children to learn Arabic to better fit into society.

"The Tamazight language was forbidden, and they tried to unroot it or weaken it, to keep it from flourishing for 1400 years," he said, adding that the most recent group to try to block Tamazight influence was the Moroccan Islamist party, or PJD, the Party of Justice and Development, although the party is considered very moderate on the 'Islamist' spectrum. However, Ouadderrou said that in 2011, the current King of Morocco, Mohamed VI, "was the first king to recognize the Tamazight language in Morocco."

One nugget he shared was that the original name of the famous city of Casablanca was a Tamazight word, Anfa, that means "halfway up the hill" or "top."

When Ouadderrou has arguments with other Moroccans about the role of Imazighen people in Morocco, he says, "Go and read history." As for what he thinks of the Malden Moroccan community, he notes, "Muslims take their kids to study Arabic and Islamic Studies, but there isn't only that to Moroccan culture; I'm one of the organizers of the "Amazigh New Year" but the Arabs don't come to our events." Sometimes Moroccan Arabs respond to discussions about Imazighen people by saying, "We are all Arabs," but he encourages them, "Don't think of it as a threat, open up to learn about every aspect of the Moroccan culture."

Finally, Ouadderrou urges everyone to realize, "History is beautiful, don't modify it," and wears his cultural pride on his sleeve. "In Morocco there is diversity in people and landscape. The more we learn about each other, we build bridges," he said.

Ali Gouriny, Owner of TJ Auto

Ali Gouriny moved to Malden in 1993 when he finished school and started working at what was then a Texaco gas station with the previous owner. Gouriny, who originally came to the U.S. from Morocco, explains, "In 2003, the gas station sold the property to a different company, so the Texaco station left, and I purchased it in 2003; it just happened that I was in Malden, and I love the city."


Gouriny's business, TJ Auto, located at 315 Pleasant Street in Malden, conveniently next to the Malden T Station, specializes in service and repair of vehicles, both domestic and foreign, and provides parking for the MBTA as well as Budget truck rentals. Gouriny raved about how nice a city Malden is to be in, saying, "They don't make things difficult. I've been a member of the Chamber of Commerce for 15 years, and they are very helpful." In regard to getting licenses and permits, he said, "They don't give you a hard time, they are more focused on helping small businesses."

As most businesses do, TJ Auto has had some "small challenges, but not big ones." Gouriny said "the pandemic did affect business, and we did struggle, we lost a lot of business during the pandemic, but it's been getting better, although still not 100% yet."

As for customers, Gouriny notes that "we have a variety of customers, all kinds, like right now, our highest numbers are Asians, but we also have Americans and some Arabs."

Gouriny also is pleased that, "in the last few years, the Arab community is getting higher [increasing] in Malden and represented." He adds that, "In Malden, I always felt at home and I never had differences, and it's almost like I grew up here, since I was 19 years old when I came." He reflects, "We're all supposed to be the same."


However, Gouriny does note that the city has changed. His business's location right in the heart of downtown Malden gives him insight. "To be honest, Malden was a beautiful and clean city, but the population is getting so high; there's a lot of construction and a lot of homelessness, and the train station brings in a lot of people." He further explains, "the problem is that most of them don't live in Malden, they come on the train and hang around the T station and around the area, close to my business." He notes, "In the beginning, I didn't see it."

Overall, though, Gouriny accepts that there are "good things and bad things at the same time," and notes that real estate has gotten much higher in value. Any business owner can appreciate that.
This article is part of a Community Spotlight series exploring the contributions of cultural communities in Malden. See:
Community Spotlight: Brazillian businesses and organizations
Community Spotlight: Asian businesses and organizations
Community Spotlight: Haitian businesses and organizations.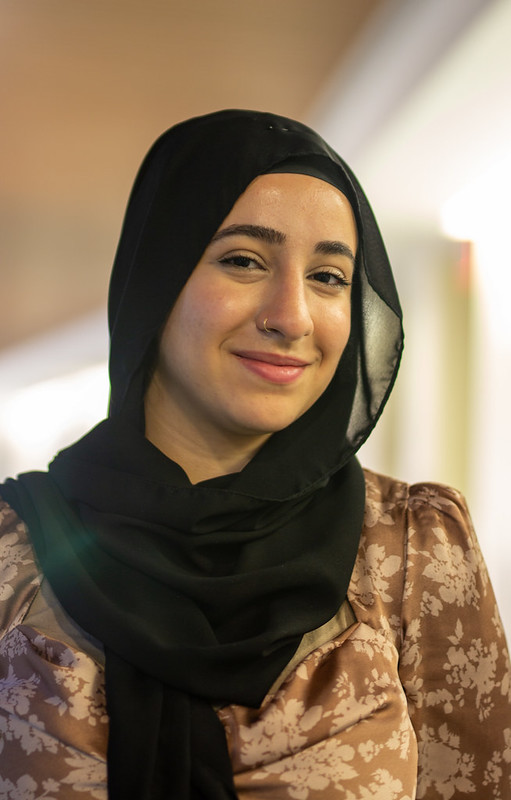 About Saliha Bayrak
Saliha Bayrak is assistant coordinator of Neighborhood View and a rising senior studying journalism at UMass Amherst. In the fall of 2022, she will become editor of the Massachusetts Daily Collegian, the student-run newspaper for UMass Amherst.