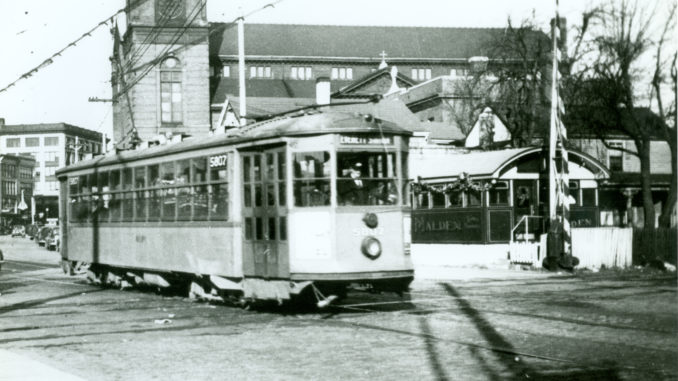 Larry Cultrera, author of two books on classic diners, said it was love at first sight when it comes to his life-long passion.
"The writing was way down the road from my initial interest," Cultrera told Wh
at's New Malden. "I was interested in diners from the time I was a little kid, probably four or five years old. My dad told me about diners, that they are actually pre-fabricated restaurants. They look somewhat like railroad cars but they're not railroad cars or converted railroad cars."
Cultrera, who grew up in Medford and is currently living in Saugus,  said he would love to spot diners when his father drove him around the Boston area. "I noticed all of the diners that we had at that time in the '50s and early '60s," he recalled. "And as time went on they started to disappear. By 1980 I was getting into photography and I started photographing diners as a documentation type of a thing."
Over the past 36 years, Cultrera photographed more than 800 diners. The 63-year-old author also collects historic postcards and diner-related memorabilia. In fact, he has a hard-to-find archival photo featuring the long-gone Miss Malden diner.
Cultrera wrote a column called "Diner Hotline" for years and then launched a blog. He eventually started writing books like "Classic Diners of Massachusetts" for the History Press/Arcadia. The author has photographed several Malden-area diners including the Lunch Box which was formerly known as Viv's Diner, Rose's Little Red Diner and LuLu's.
Why do people love diners?  "It's basically a democratic kind of a place," Cultrera said. "It's a local place to shoot the breeze, have a cup of coffee. It's a sense of community … a trash collector could be sitting next to the mayor."
Here's the segment with Cultrera from Neighborhood View's "What's New? Malden" slotted for August:
Watch the August edition of "What's New? Malden" below: