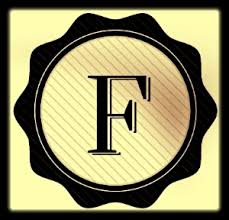 Malden's newest kid on the block? Ferry Street Food & Drink located at 118 Ferry Street.
Shannon and Jason Ladd, the owners of the city's newest restaurant, warmly greeted their guests as they entered the door on May 21. Soon after choosing a small, high table by the full-length open window a cool easy, relaxed atmosphere was felt matching the breeze that seeped thru the large screened picture window.
The largest of the two rooms encompasses the bar with duo, flat-screen televisions for the sports enthusiasts as well as several high-top tables and plenty of room for those soon to be regular customers. Several small pots of fresh herbs such as Lavendar, German Thyme and Spicy Globe Basil sitting atop a shelf add charm to the area — so do the multiple license plates from the State of Texas.
The smaller room contains booths as well as tables. Take your pick.  You will be very pleased that they as well as you have arrived. This "gastro pub," which refers to a bar and restaurant that specializes in high-end beer and food, serves up a very unique and inviting option to Malden's flourishing restaurant blueprint. It's primed to be a success.
Appetizers were BBQ pork meatballs, Texas-style BBQ that is, served over a bed of cheddar grits also deviled eggs adorned with pickle and bacon bits. It was followed by an enticing shaved Black Forest Ham on Onion Focaccia sandwich and an outstanding cheeseburger atop a poppy seed bun, fresh chips and fries were hand made from sliced potatoes.
Dessert was a warm cookie skillet, classic chocolate chip with a generous dollop of vanilla ice cream on top, which by the way is made fresh in house. Shannon credits her husband Jason for writing the whole menu which varies daily. He's from Texas and she hails from upstate New York. The duo met in culinary school at Johnson & Wales in Rhode Island.
– Heather McDonald